Net Talk: What's with the IPTL?
The much-vaunted IPTL is due to stage its player auction this weekend but our Andy Schooler finds details thin on the ground.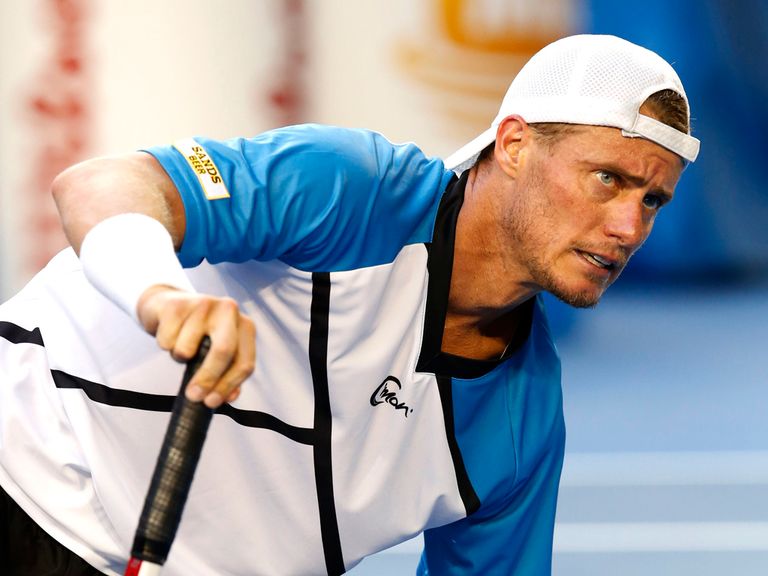 The player auction for the new International Premier Tennis League is due to take place this coming Sunday.
You've probably heard something about the proposed tournament already, perhaps prior to last year's French Open when a glitzy media launch took place in Paris, or maybe during the recent Australian Open when it was announced in which cities some of the teams would be based.
Most likely you will have heard about it because of all the stir the idea has caused - the event is due to take place in November and December. Or, in other words, during tennis' already-tiny off-season.
At the same time as the cities announcement in Melbourne, Lleyton Hewitt became the first player to give a 100 per cent commitment to the project, the brainchild of ATP doubles star Mahesh Bhupathi.
But there's the problem - Hewitt, a former world number one but hardly a big star of the current ATP World Tour, remains the only player to have publicly given a guarantee that he will play.
Other stars have admitted their interest but then again who wouldn't have given some of the sums of money being bandied about?
But when pressed, the likes of Andy Murray - who formerly held a business relationship with Bhupathi's Globosport company - have yet to say they will definitely play, at least in public.
Attempts by this column to find further details, such as a full list of players who will be up for auction on Sunday, have got nowhere.
So what is known about the IPTL? Full details are hard to come by - given any new event's obvious need for publicity organisers seem oddly reluctant to provide them - but here I've tried to answer some of the questions people ask about the tournament, based largely on previous announcements made.
Where will the teams be based? Bangkok, Singapore, Mumbai and Kuala Lumpur will all be home to an IPTL team. Organisers have also said there will be one 'in the Middle East' but have yet to announce exactly where. A sixth team is also expected but as yet there has been no information as to where it will be based. Tennis Australia has expressed an interest in being involved in the past, while Hong Kong would also appear to be a good fit.
Which players will be involved? Aside from Lleyton Hewitt, we simply don't know. The following have all been mentioned at some point or another but organisers have yet to produce a list of which players will be 'for sale' in Sunday's auction.
Men: Novak Djokovic, Andy Murray, Rafael Nadal, Jo-Wilfried Tsonga, Tomas Berdych, Janko Tipsarevic, John Isner
Women: Serena Williams, Victoria Azarenka, Li Na, Caroline Wozniacki
Legends: Andre Agassi, Pete Sampras, Carlos Moya
As you can see, notable absentees from the above list are Roger Federer and Maria Sharapova. It is envisaged each team will have up to 10 players to choose from. The IPTL's chief executive has already admitted that getting players to commit to playing in all their team's matches during what is supposed to be a period of rest ahead of the new ATP/WTA seasons may be difficult. Morgan Menahem has suggested some of the sport's bigger stars may instead opt to play in just a handful of ties.
How will the auction work? A budget cap of US$10million per team has been mooted. The process is expected to be largely the same as that employed by cricket's Indian Premier League on which the tournament has effectively been modelled. Basically teams will bid for players with the winning amount going to the player in question in the form of a salary. Should a player not play in all matches, a pro-rata payment would likely be made, as is the case in the IPL.
What is the tournament format? Previous announcements from organisers say that six teams will play each other home and away between November 28 and December 20. That's 30 matches in total. Each match is made up of a men's singles, a women's singles, a men's doubles, a mixed doubles and a legends singles - one set of each with no ad scoring. A tie-break will be played if the score reaches 5-5. The match winner will be decided by total games won by each team, ensuring that every game counts.
Will the tournament be televised in the UK? Again, not known. Media firm MP & Silva have bought the rights and will now try to sell them to any interested parties. However, until further details such as who will play are known, it is hard to envisage any broadcaster coming to the table.
Betting
Fresh from nailing a 6/1 winner in the shape of Ernests Gulbis in Marseille, my colleague Tim Clement is your man for this week's tips - he's been previewing the ATP action in Dubai.
Stat of the week
Rafael Nadal won the 43rd claycourt title of his career in Rio de Janeiro on Sunday and now sits just three shy of Guillermo Vilas' all-time record mark of 46.
What you may have missed
Rafael Nadal, Marin Cilic and Ernests Gulbis were all winners on the ATP World Tour, while Venus Williams and Kurumi Nara captured WTA titles.
Naples was confirmed as the venue for Great Britain's Davis Cup tie with Italy in April.
This week in tennis
All week: Novak Djokovic and Roger Federer are the headline acts at the ATP event in Dubai, while Andy Murray plays in Acapulco, which is now a hardcourt tournament. The South American clay swing ends in Sao Paulo where Tommy Haas and Nicolas Almagro are the leading seeds. A low-key week on the WTA circuit sees tournaments in Acapulco and Florianopolis.
Sunday: The player auction for the International Premier Tennis League takes place in the United Arab Emirates (see above).
Twitter
While the IPTL has an official feed - @IPTL - tweets have been few and far between so far.
The same cannot be said about @GBtennis, a feed dedicated to offering information on British tennis players at all levels. It's not for everyone - updates on the world number 776 have a limited audience - but if you want to know what's what in the British game, then it's worth checking out.
As ever, make sure you are following us - @SportingLife and @NetTalkTennis
If Twitter is not for you, you can contact me via email - tennisfeedback@sportinglife.com.
---
New Sky Bet customers: Free £30 matched bet
---