Net Talk: The reasons for success
In this week's column, I've taken a look at the statistics which shaped the ATP World Tour in 2013.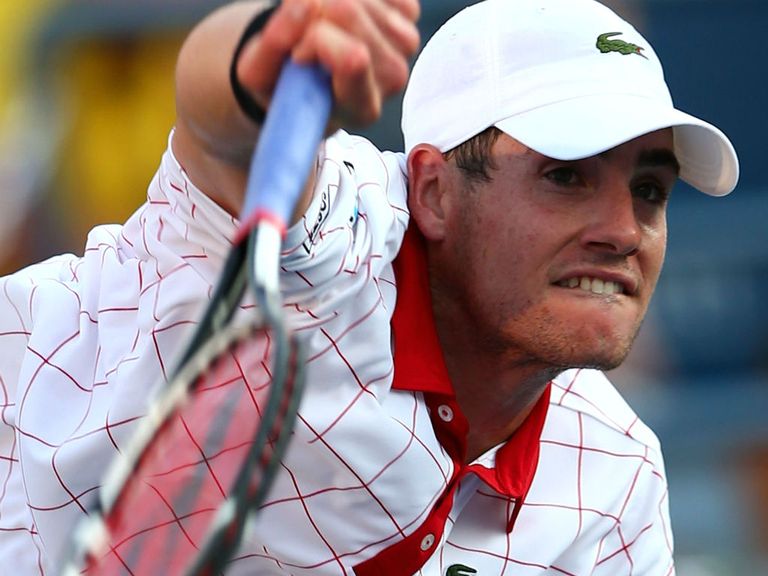 All the stats below come straight from the ATP and they certainly provide some insight into why Rafael Nadal ended the year as world number one and the areas where the likes of Roger Federer went wrong.
I hope you find it of interest and remember if you have any feedback on the Net Talk column, you can contact me via email at tennisfeedback@sportinglife.com or Twitter at @NetTalkTennis.
Aces: It's probably no surprise to see that John Isner topped this list for the second year running with 979 in his 60 matches, although he fell short of 2012's tally of 1005. Milos Raonic was next with 883 from the next number of matches. They were both well ahead of Kevin Anderson (651 from 60) with Nicolas Almagro possibly a surprise name in fourth (622 from 65). Novak Djokovic was 12th in the list (476 from 76; average 6.26 per match), Roger Federer 20th (399 from 62; 6.44), Andy Murray 29th (353 from 49; 7.20) and Rafael Nadal 52nd (221 from 81; 2.73).
1st serve percentage: Only Roberto Bautista Agut got his first serve in play more often than Nadal in 2013. The lesser-known Spaniard hit the spot with 71 per cent of his first serves; Nadal 69. Djokovic managed 66 per cent, Federer 63 and Murray 62. Arguably the most striking statistic is that despite regularly hitting the ball down at 135mph-plus, Isner sits fifth on the list having got 68 per cent of his first serves in play.
1st serve points won: Raonic was a clear winner on this count, claiming more than eight out of every 10 points played on his first serve, 82 per cent to be precise. Sam Querrey (79) also finished ahead of ace leader Isner (78), who was third in this list. Federer was the best of the 'Big Four', finishing sixth on tour in this category with 76 per cent, which will give him plenty of hope for 2014. Djokovic (75) was 12th, Murray (75) 16th and world number one Nadal (73) 24th.
2nd serve points won: This is a category which really suggests it is particularly important in terms of success as the first two in the list are Djokovic, who won 60 per cent of the points behind his second serve, and Nadal (57). Federer (55) was fifth on the list but Murray's 19th place with 52 per cent suggests this is an area he'll need to improve if he is to become world number one in the forthcoming season. Of the huge servers, it's interesting to note that Isner (56) performs considerably better than Raonic (53) in this category.
Break points saved: Again, it's probably no surprise to learn that Isner, who won 71 per cent of break points on his own delivery, tops this list. However, seeing Nadal (69) in second helps show exactly why he has such a reputation as a fighter. The statistics in the categories above suggest many other players are better than Nadal in the service department, in particular his arch rival Djokovic. Yet here Nadal towers over his main rivals at the top of the game. Djokovic (65) is down in 15th place, behind both Murray (66) and Federer (65).
Service games won: You can split the serve down however you like but the most important category is the amount of service games you actually win. Here it's no surprise to see Raonic (91 per cent) and Isner (90) first and second. But, despite being fairly low in some of the lists above, Nadal is third on this one, winning 88 per cent of his service games. Djokovic (88) was fifth in this category and Roger Federer (87) sixth. Again, there's room for improvement for Murray here. He finished 14th on the list with 85 per cent.
1st serve return points won: Moving onto return statistics and you see exactly why the world's best are ranked where they are. It's no surprise to see Djokovic, a man regularly referred to as the world's best returner, top here. He wins 35 per cent of points on return of serve, as does second-placed Nadal. Neither is it a surprise to see David Ferrer third and Murray fourth, both with 34 per cent. Federer is a far-from-shabby sixth, just behind Fabio Fognini, with 33 per cent.
2nd serve return points won: The same names largely still rule on return of second serve with the notable exception being that Federer is significantly lower in this category. Ferrer (56) tops the list with Djokovic (55), Murray (55) and Nadal (54) also in the top five. However, Federer is down at 20th on this list, winning 'just' 51 per cent of points.
Break points converted: You often hear that the best players play the big points so well. This category should help show this. Nadal is second, winning 47 per cent of the break points he created. The category winner? Nikolay Davydenko (48). Murray is fifth behind Ivan Dodig and Almagro (all 44). It's perhaps a tad surprising to see Djokovic 12th (42) but the fact Federer is only 27th here, winning only 39 per cent of his break points, is a significant factor in his relatively disappointing campaign. A further study of the figures shows Federer created, on average, 8.31 break points per match, compared to 8.17 by Nadal. There you see the importance of the Spaniard's greater conversion percentage.
Return games won: The final category; another that sees the cream rise to the top and another which shows why Federer struggled to compete with the very best in 2014. Nadal tops this tree having won 34 per cent of his return games. Djokovic and Ferrer (both 33) follow, with Murray fourth (31). Federer is 10th on this list with 26 per cent - again a big difference between him and his nemesis Nadal.
Betting
Our betting partners Sky Bet already have numerous stat-based specials on offer ahead of the 2014 ATP season.
John Isner is 4/5 to serve the most aces on the tour for the third successive season, while Milos Raonic is tucked in behind him in the betting at 5/4. It's 14/1 bar those two.
Sky Bet also have a market for which player will have the best percentage of break points saved. Again, this year's winner Isner starts favourite. He's offered at 11/8 with Raonic a 9/4 shot.
Rafael Nadal would appear to be the early value in this market though. Only Isner was in front of him this year yet he can be backed at 7/1.
Other ATP specials now priced up including nationality markets, to finish in the top eight and to win a Masters 1000 title.
To place your bets, or simply check out all the available odds, visit Sky Bet's website.
I'll be previewing both the 2014 ATP and WTA seasons in the coming weeks, bringing you my opinions on the best bets to be had before a ball is hit.
Book reviews
Know a tennis fan and stuck for Christmas presents? Then you may want to check out my book reviews over the coming week.
I'll be reviewing books by Andy Murray, Jimmy Connors and journalist Neil Harman. Make sure to revisit sportinglife.com in the coming days.
What you may have missed
British number three Heather Watson has hired Diego Veronelli as her new coach.
Maria Sharapova played her first match since August on Friday, losing an exhibition contest to Ana Ivanovic in Colombia.
Former British number two and top-100 player Mel South announced her retirement.
This week in tennis
Monday to Sunday: Junior tennis takes centre stage with the prestigious Orange Bowl tournament taking place in Florida. The under-18 tournament has been won in the past by the likes of Roger Federer, Andy Roddick and Caroline Wozniacki. There is also an under-16 event taking place on the clay courts of Plantation. The best British hope would appear to be in the latter where Izzy Wallace is among the GB representatives.
Wednesday: Kim Clijsters will be back on court at her invitational event in Belgium. She's due to play mixed doubles alongside Xavier Malisse. They will face Wimbledon semi-finalist Kirsten Flipkens and Henri Leconte. Flipkens will also play a singles match against Ana Ivanovic.
Sunday: This is the deadline to get your request in for an application form for the Wimbledon ballot. If your letter isn't at the All England Club by today, you won't get a form.
Twitter
With this week's events in mind Kim Clijsters (@clijsterskim) is still active on Twitter, while @OrangeBwlTennis is the official feed of the aforementioned junior event. However, it will also be worth following Colette Lewis (@zootennis), who follows the junior tour in great detail and certainly has her finger on the pulse.
Don't forget @SportingLife and @NetTalkTennis will keep you in touch with us.
---
New Sky Bet customers: Free £30 matched bet
---