Djokovic price hard to ignore
World number one Novak Djokovic is well worth backing to win the US Open, says our Andy Schooler.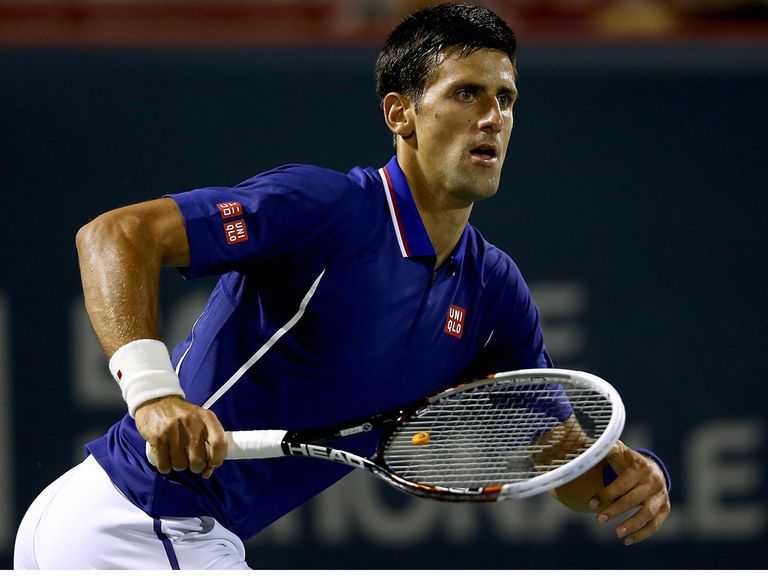 It's been a while since Novak Djokovic went off at 9/4 for a hardcourt Grand Slam tournament and his price has reached the stage where he's now backable for the US Open.
The world number one has drifted largely thanks to Rafael Nadal's exploits in the last few weeks - title wins in Montreal and Cincinnati have made him the favourite for Flushing Meadows and mean he arrives with a 15-0 record on hardcourts this season.
Nadal has been remarkably consistent - his Wimbledon defeat to Steve Darcis really has turned out to be a blip - but Djokovic's efforts when it really matters arguably warrant more respect than they are getting.
Yes, the Serb has not pocketed a title since Monte Carlo back in April, but he's performed to a very high level at the Slams over the past year and beyond.
Take the last 12 months. He may hold one of the four major titles at present - the Australian Open - but it took a fifth set to separate him and Murray here last year; he was edged out in a French Open war by eventual champion Nadal in Paris; and at Wimbledon he again lost in the final, his below-par performance that day partially explained by his five-hour semi-final with Juan Martin Del Potro.
The hardcourts are also his surface - and his record shows it.
Over the past three years, Djokovic has reached the final of all six Grand Slam tournaments played on the surface, winning four of them.
You can argue along similar formlines about Andy Murray, for he is a player who has now reached the final of the last four Grand Slams he has played in.
He's also the defending champion here but I do wonder if he'll feel a different kind of pressure as a result.
Murray admitted this week that being in his position is "a new challenge" and having achieved his main goals over the past 12 months - winning a Slam and then Wimbledon - a different mental approach will be needed.
Performances in Montreal and Cincinnati were also disappointing, suggesting a post-Wimbledon hangover could be lingering.
It should be pointed out that Murray failed to win either of those Masters events last season and duly won in the Big Apple but even though it's my belief he's more than capable of dealing with his new challenges, I feel there are enough doubts to be swerving the Scot right now.
As for Nadal, a record of nine titles from 12 tournaments this season is nothing short of spectacular and having already beaten Djokovic, Roger Federer, Juan Martin Del Potro and Tomas Berdych on hardcourts, you have to feel he's got a great chance.
The question to ask now though is: has the value gone?
A little over two weeks ago, Nadal was available at 7/1. Then he beat Djokovic and people began to sit up and take notice.
Personally I've already backed the Spaniard at a bigger price and I won't be alone.
However, I can't recommend him now.
He has avoided both Djokovic and Murray in the draw - something which could work in his favour if those two slug it out in the last four, although it should be remembered that this year a rest day has been built into the schedule between the semi-finals and final.
However, he's also got some tricky early matches in store which could leave plenty of tennis in his legs - and that's an area where questions remain.
Nadal's wins mentioned above have all come in best-of-three matches. Now it's best-of-five and certainly beating the likes of Djokovic and Murray over such a distance takes some doing.
He'll want to save as much energy as possible for the latter stages but it's easy to see the likes of Vasek Pospisil and John Isner taking sets from him off the back of their big serves alone. Then there's a certain Roger Federer possibly awaiting in the quarter-finals.
For me, if you aren't yet on Nadal, that boat has sailed. In contrast, Djokovic has got to a tasty - bigger - price which is worth taking a small slice of.
Clearly any of the big three could win and the title seems highly likely to go to one of them.
Away from them, five-time champion Federer, 2009 winner Juan Martin Del Potro and Tomas Berdych would appear the most likely to fill any void which emerges.
Federer is too inconsistent these days. You could have pencilled him in for a quarter-final spot at virtually any tournament in the last 10 years but I can't do that this time. Having lost twice to players ranked outside the top 100 in recent weeks, he can't be recommended.
Del Potro shows flashes of brilliance too - his Wimbledon effort against Djokovic was quite something - but it will take some faith about him replicating his run of four years ago.
Both are around the 16/1 mark. Berdych on the other hand is a 50/1 shot.
A semi-finalist here last year (when he beat Federer), Berdych recently made the last four in Cincinnati where it took Nadal to stop him in a tight match.
Many tennis followers feel he has the talent to win one of these majors but mentally he hasn't been the strongest and has consistently come up short in best-of-five matches against the big guns.
That's worrying for anyone thinking of backing him to win seven matches in a row at this level - he could have to beat Murray and Djokovic back-to-back to reach the final - so a better way of supporting the Czech would be in the a quarter market at 4/1.
He's in with Murray, who is no bigger than 1/2 but I've already explained my (slight) worries over the Briton.
Berdych has to be fancied to reach that stage - potential last-16 opponent Stanislas Wawrinka's form has dipped markedly - at which point the 4/1 could look big indeed.
Berdych actually leads Murray 6-4 on their head-to-head record. Murray is 3-2 up on hardcourts but was well beaten by the 27-year-old in Cincinnati.
The Czech has also beaten Murray over five sets before and could well have done so again in last year's semis in New York had it not been for a near gale-force wind affecting their clash and, in particular, his high ball toss.
It's probably also worth having an interest in the third quarter betting. This is the section without one of the Big Three with David Ferrer a cool favourite after producing some miserable results in recent tournaments.
Instead I like the look of Milos Raonic at 5/1.
The Canadian performed well on home soil in Montreal where he made the final and the slick courts in New York will aid his big serve. He's already won this year in San Jose where conditions are some of the quickest on the tour.
The problem with Raonic is that his return game still leaves much to be desired but in this section he may well be able to fend off opponents with his biggest weapon.
Richard Gasquet is a possible fourth-round opponent but while the Frenchman may tempt some at 10/1, the fact is his form has tailed off since making a strong start to the campaign.
I'm certainly happy to take on Ferrer given how he's been playing, so I'll make a small investment on Raonic.
The action gets under way at 1600 BST on Monday and is being televised live in the UK on Sky Sports and British Eurosport.
---
Sky Bet Free Bet Club: £10 free bet - £5 free every week
---