Li Na Q&A
Li Na became the first Asian Grand Slam singles champion when she won the French Open two years ago.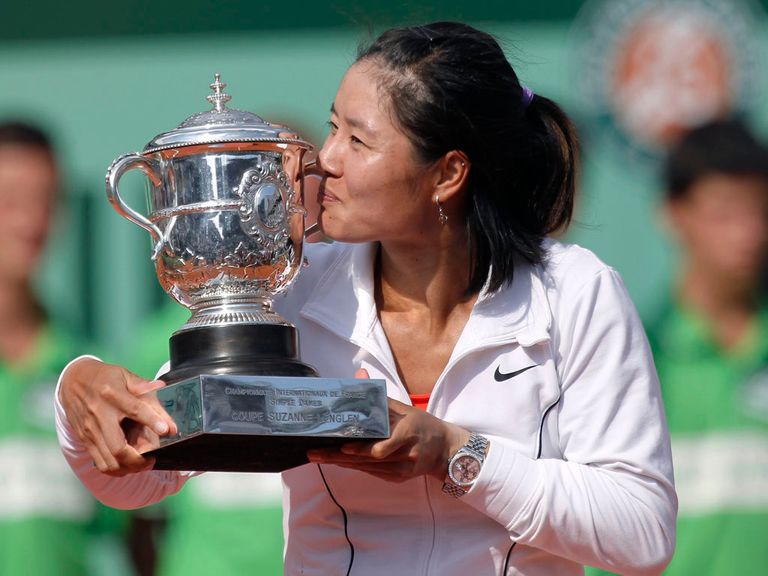 The Chinese star admits life has changed immensely as a result.
Ahead of Roland Garros 2013, we caught up with the 31-year-old to get her thoughts on this year's tournament, the rise of the British women and why the older players are currently dominating the women's rankings.
Here's what she had to say in our quickfire question-and-answer session.
How did your life change after winning at Roland Garros in 2011?
It totally changed. It's not only about the tennis any more. More people think 'she's a star'. I really have to take care of what I do.
What is your best memory from that tournament?
Just that I can play on claycourts! Before the match nobody believed I can win but after I was feeling 'wow'. A couple of years' hard work, everything came back (in my thoughts).
Roland Garros has produced some surprise champions in recent years. Do you feel it is the most open of the Grand Slams?
Before a tournament starts, everyone always has a chance but you have to keep going for two weeks.
Who do you see as your main rivals for the title this year at Roland Garros?
Everyone! Serena (Williams) has to be mentioned.
How is your ankle and how happy are you with your game as this year's Roland Garros approaches?
Yeah, I mean not 100 per cent, but no problem. I'm really looking forward to the tournament this year because I've got a new coach (Carlos Rodriguez) and we've done a lot of exciting things on the claycourts.
You've been working with Carlos Rodriguez for almost a year now. How has that relationship gone and how do you feel your game has improved?
I was feeling pretty good, but for me Carlos is not only for the coaching. More importantly he has been making me stronger mentally.
Carlos used to coach Justine Henin, who won Roland Garros four times. Have you spoken to Justine about your game?
Not really. I'm really looking forward to, one day, talking to her. I know it's not easy for her (to get involved) but she was so strong (on clay).
Sorry to bring it up, but you played and lost to Laura Robson at the US Open last year. How highly do rate Laura and her fellow Briton Heather Watson?
Both are classic players, big serves and young, so I believe they can do much, much better (and climb higher in the rankings).
This has to be one of the oldest top 10s for some time on the women's tour. Is there a reason why the older players are doing so well?
I think because on the tennis tour it's not only about technique. More importantly you have to have the physical condition and experience.
You have done much to boost the game in Asia. What effect will the WTA Championships going to Singapore have?
I think this, for sure, will help Asia tennis a lot. At the very least, more Asia fans can see the top-level tournament in Asia.
What will you do off the court when you are in Paris? For example, are there any sights you plan to see while there?
I like to be on the Champs Elysees. It's not only for shopping! It's fun just to be walking around there.
Who are your best friends on the tour?
Daniela Hantuchova, Caroline Wozniacki, (Francesca) Schiavone, (Petra) Kvitova and Sam (Stosur).
---
Click here for completely free £10 bet with Sky Bet
---