Andy Murray: It's good to talk
Andy Murray has urged officials, coaches and former players to work together for the good of British tennis.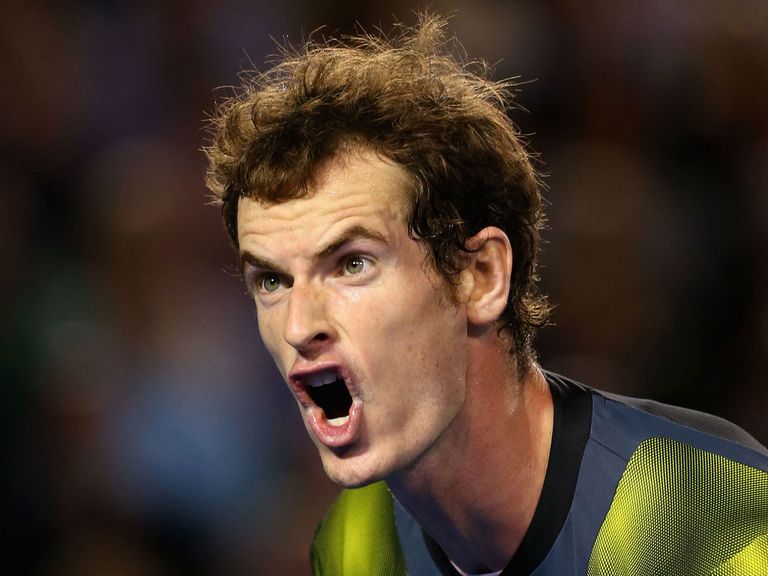 The Lawn Tennis Association is searching for a new chief executive following Roger Draper's decision to leave his post.
Draper announced on Wednesday that his seven years in the role will come to a close at the end of September, giving the governing body more than six months to find a successor.
The LTA has been much criticised over the years, for its failure to get young people playing tennis and to develop top-class players.
But British number one Murray, who moved to Spain as a youngster to help improve his chances of success, thinks there is an opportunity for improvement if the various factions can work together.
"There are a lot of great people in British tennis and none of them see eye to eye," he told the Daily Telegraph. "None of them speak to each other.
"I think if everyone got in a room and actually was mature about it and gave their opinions and put them across, I think they could come up with pretty good solutions.
"I think it's fine to go elsewhere for certain things, for certain expertise, but the people who genuinely care about the game in the UK are going to be British so I think it's important to make sure that you get all of those people - guys who have been at the top of the game, coaches who have produced players - try and get them involved, try and get that passion back.
"And from their side - because I've seen it and I've read about it - just stop the negativity and do something constructive with your ideas instead of just panning the LTA.
"There needs to be a willingness from the personnel, really, to want to do it and if they do, then that's great because we have good coaches, we have players who were solid pros who weren't necessarily unbelievably talented but guys who have made the most of their games, and I think they can all help.
"I don't know the perfect solution, I don't think anyone does, but it will be interesting to see which route they go down because it's obviously a big decision."
Murray's mother Judy is one of the more high-profile figures in British tennis as Fed Cup captain with a wider role working with Britain's leading junior girls and mentoring female coaches.
But asked if she might be a candidate to replace Draper, Andy said: "She won't be doing that job."
---
Click here for completely free £10 bet with Sky Bet & £5 free every week
---