Djokovic wins latest battle
By the time Andy Murray and Novak Djokovic first came face to face in a professional match as a pair of 18-year-olds at the Madrid Masters Series in 2006, the foundations had already been set for a rivalry which will probably, ultimately define both their careers.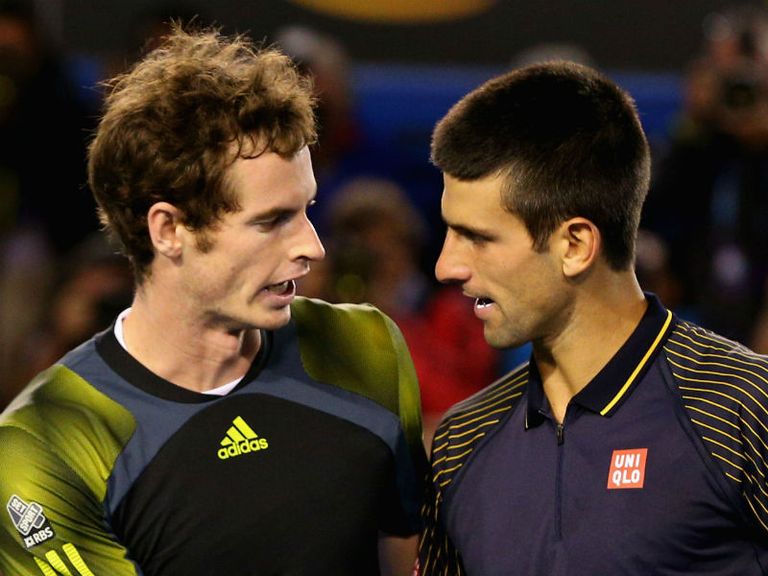 Having first met and become friends at an under-12 tournament, the pair, born within one week of each other in 1987, proceeded to mirror each other's progress as they clawed their way up towards the top of the world rankings.
Murray, beaten in a tight three-setter in that first meeting, seemed to acknowledge at that early stage that their respective fates would remain inexorably intertwined.
"I'm probably going to play him a lot more times in the next 10 years," a disappointed Murray told the media in the wake of that Madrid defeat.
"I'm going to have to get used to it. I've done it before."
Seven years, 28 matches, and 48 sets later, in the sticky heat of a Melbourne night, Djokovic got the better of Murray once more. But Murray's portent of further, future epics still holds true as much as ever.
It will come as no consolation to Murray, who will have to concede he came off very much second best to his old foe, despite the outrageous hope that flickered all too briefly after he managed to nose ahead via the first set tie-break.
But greatness is not something that can be sewn out of cold-hearted statistics. Just as Ali needed Frazier in order to truly transcend his own sport, so Murray needs Djokovic - and vice-versa - in order to embellish any future claims to all-time greatness.
Murray is bound to lose many more big games to Djokovic, most likely including some more grand slam finals. But they will simply serve to make the moments when he does see a way past the mighty Serbian all the sweeter.
If their latest showdown lacked the verve of Roger Federer's finest clashes with Rafael Nadal or the incendiary allure of McEnroe-Connors, it made up for it in sheer, bruising physicality which made it befitting of such a momentous occasion.
It said it all when Murray's win in the first set tie-break betrayed barely a flicker of emotion: he and Djokovic both knew that in reality it afforded the Scot the slenderest of advantages: if their rivalry has been many things, it has never been straight-forward.
In ordinary circumstances, Murray's biggest fans might have looked back to Djokovic's gruelling, five-set close call against Stan Wawrinka in an earlier round as a factor in their man's favour.
But such tribulations barely merit a mention where Djokovic is concerned. Nor would it be reasonable to suggest with any conviction that had Murray converted any of three break points in the second game of the second set that the outcome would have been different.
He was up against an iron man who has proved his mettle in adversity so many times before.
Again today, instead of tiring under Murray's early onslaught, it was he who came on strongest to clinch his sixth grand slam crown.
By the end, you could almost call it one-sided. But such is the irresistibly unpredictable nature of the rivalry between Djokovic and Murray that were they to meet again next week, it would be rash in the extreme to assume a similar outcome.
Murray will cut a dejected figure as he comes to terms with defeat. But he is in a great place right now, shorn of the burden of seeking his first major title, and firmly ensconced in a position from which we can only assume more will follow.
It did not happen this time in Melbourne, where Murray was beaten by the better man on the night. But just like he prophesied in Madrid seven years ago, this is far from the final chapter.
The story of Murray and Djokovic is, fittingly, one which is destined to run and run.
---
Click here for completely free £10 bet with Sky Bet & £5 free every week
---