Croft: Toughest days ahead for Brits
Former British number one Annabel Croft has warned Laura Robson and Heather Watson that the hard work starts now.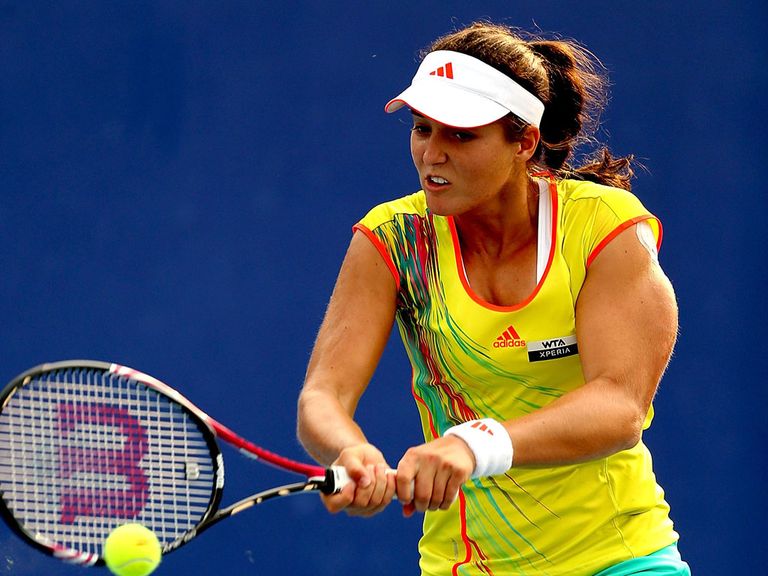 A current TV pundit, Croft knows all about the pitfalls of rising quickly to stardom as the current British duo have done in recent times.
During her career, Croft rose as high as 24th in the world while still a teenager but after such a spectacular breakthrough struggled to back it up, slipped down the rankings and ended up retiring at the tender age of 21.
Speaking ahead of the Australian Open for which she will be a pundit for Eurosport, Croft told sportinglife.com: "I'm really excited about how they kick on in 2013.
"Their climb up the rankings was quicker then expected. From around the 100 mark this time last year they've made such headway.
"But they need to consolidate on last year - that's tough.
"They will have expended so much energy and emotion to get to this point but if you don't achieve the same the following year...
"People are gunning for you and play on your weaknesses as much as they can - it's tough the next year."
Robson became the first British player in more than a decade to reach the last 16 of a Grand Slam at last year's US Open before Watson claimed the first WTA title by a Briton for 24 years at the Japan Open in Osaka.
The pair are now both established in the top 50 - another slice of history. The Fed Cup team-mates recently became the first British duo to sit inside the top 50 since 1987.
Of the two, who is most likely to go to the very top? Croft, now 46, feels it is Robson.
"Laura really proved herself a force to be reckoned with at the US Open and she's capable of anything on any given day," she added.
"She's got a huge forehand and can volley. She has that lefty serve that gets free points.
"Double faults can be her Achilles heel but she's a really exciting tennis player and very determined.
"Her movement was always a bit of a weak spot but she improved that a lot in the second half of last season.
"I always feel Laura has the greater weapons, the more natural ability, but Heather, I'm a huge fan of the way she plays. She's so charming and efferverscent too.
"I've got such admiration for what she's been able to achieve - she's a real grinder, she'll run down every point.
"If you compare the two, I think Laura has more opportunity but that's not to say Heather won't go on to have the better career.
"The good thing for Britain is that the two will push each other."
British Eurosport HD will show comprehensive LIVE coverage of the Australian Open from January 14-27. Live multi-court coverage is also available online and on mobile via Eurosport Player (eurosportplayer.co.uk).
---
Get your free £10 Australian Open bet with Sky Bet
---