Murray determined to 'build'
Andy Murray is hoping to build on a year of firsts as he targets back-to-back grand slam titles at the Australian Open.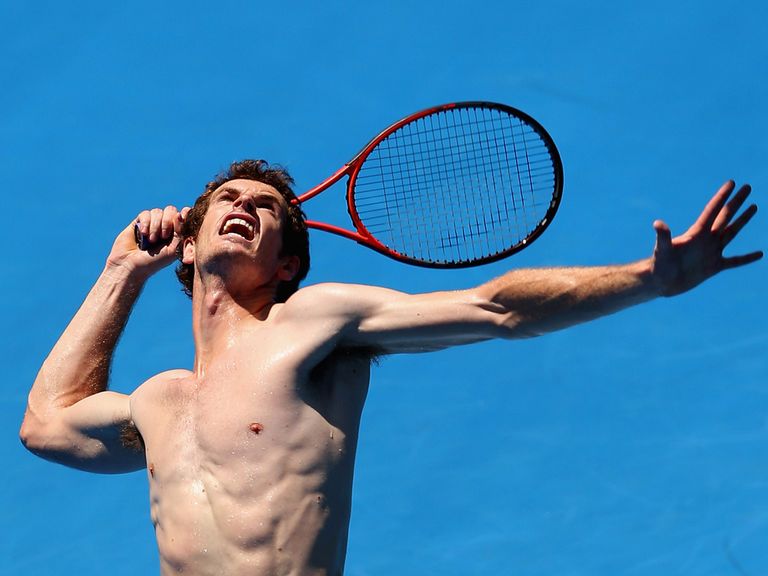 The 25-year-old Scot ended his long quest to win a major at last year's US Open, shortly after claiming gold at the London Olympics. His achievements led to him finishing the season in a career-high third position in the world rankings and he is looking to improve further in 2013.
"Obviously last year was by far my best on the court," he said. "I had my first Wimbledon final, the Olympics was a great experience and then my first grand slam title after that. I also finished with my highest ranking.
"So there were a lot of firsts for me last year, and that's pretty important. I kept saying that once you get to your mid-20s it's important to try to find things to improve on and do things that you've never done or things you haven't achieved before.
"So it was great to have been able to have done those things. And I'll try to build on that this year."
The Murray camp appeared relaxed in his pre-tournament press conference, so much so that his strength and conditioning coach Jez Green took to the stage to read out a statement in which he admitted his physical inferiority to Ivan Lendl - the result of a lost bet with the Czech coach.
The joviality prompted the question of whether Murray, the winner last week in Brisbane, was too relaxed heading into the season's first major event.
"No, I'm very revved up, that's not an issue," he said. "(But I) do feel more relaxed than I have done (before) the week before a slam. I think that's natural.
"I felt that way after the US Open and most of the tournaments I played between then and the end of the year.
"But I didn't work hard in Miami in the off-season to come in and not be focused or be too relaxed or anything like that. I didn't train over there for four weeks to come here and put in a really bad performance."
Murray, who opens his campaign on Tuesday against Dutchman Robin Haase, has reached two finals in Melbourne and was ousted at the last-four stage 12 months ago after a titanic tussle with eventual champion Novak Djokovic.
Djokovic will again be the man to beat as he attempts to make history by becoming the first man in the Open era to win three successive titles Down Under.
But the Serbian went out of his way on Saturday to talk of the threat posed by Murray.
"He has become a grand slam and Olympic champion. It's not something that many players in history have done," the world number one said.
"He's great. I think something mentally switched in his head and he just started believing much more in his abilities, even though he was always a great player and a contender to win a major title.
"Now that he has done it he's definitely right up there, one of the favourites for any tournament he plays."
As for his own chances, Djokovic denied they could be compromised by the prospect of a record-breaking 'three-peat'.
He added: "I feel this is a point where everybody starts from the same line, so I don't really put myself in a position to have more pressure than the others.
"I've been faced with this particular kind of pressure, defending the title in major events, a few times so I know what it feels like, what I need to do.
"I'm trying to keep it very simple, take it day to day, see how far I can go."
Second seed Roger Federer comes to Melbourne having played no warm-up events but the 17-time grand slam champion denied it was a risky strategy.
"I went to South America and played some matches there which was good for me after a few weeks of vacation," said the Swiss.
"Now I feel fine. I purposely didn't play a lead-up tournament so that I'd be fresh for the beginning, hopefully going deep into the tournament. That's the goal obviously.
"It's nice sometimes doing it slightly differently than every year the same thing."
---
Click here for completely free £10 bet with Sky Bet & £5 free every week
---