Don't write off Isner
Our Andy Schooler previews the 2014 ATP World Tour season and he's backing the big-serving John Isner to go well.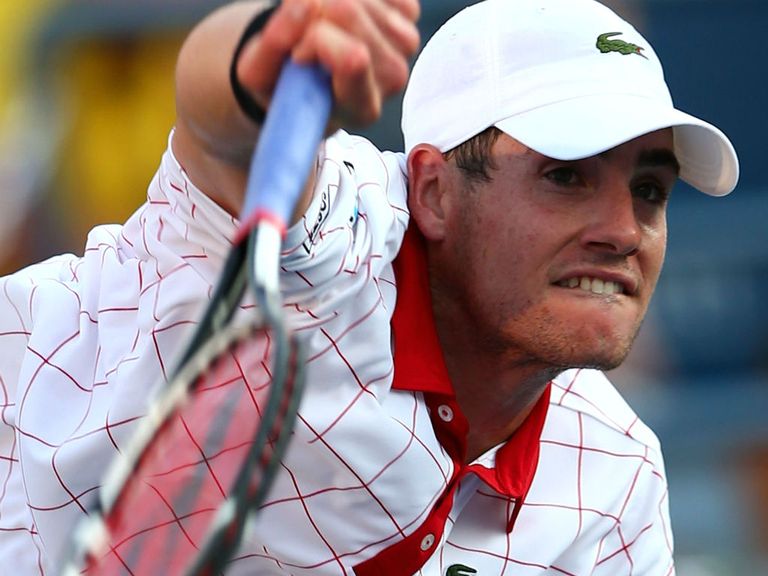 The race to be year-end number one on the ATP World Tour in 2014 is pretty much a two-hose race, according to the bookies.
Novak Djokovic can be backed at even money, with current top dog Rafael Nadal a 6/4 shot on best price.
After the pair won three of the four Grand Slams, plus eight of the nine Masters titles in 2013, it's hard to argue too much.
But changes in the Djokovic coaching team - the untested (in coaching terms) Boris Becker becomes the Serb's new head coach - should make punters wary on that front. Remember Djokovic's ill-fated spell working with Todd Martin?
Nadal's 2013 resurgence was spectacular but anyone backing him at 6/4 in a season-long market is ignoring his history of injury and taking a significant risk.
If there's any value to be had in the market, then Andy Murray at 12/1 has to represent it.
He'd have been nowhere near this price when he won Wimbledon back in July but the cloud now hanging over him surrounds whether back surgery has been successful or not. We can only wait and see but it could be that taking the 12s is a good move - if he does make a good start to the season (and he usually does) it will soon disappear.
However, that injury cloud, coupled with Murray's lack of consistency in the Masters 1000 events, is enough to put me off.
The 5/6 offered abut the 'big three' keeping their grip on the four Grand Slam titles (it also happened in 2011) is also worthy of consideration but I feel there are better bets to be had by scouring the plethora of markets available on the 2014 campaign.
Here they are:
Over/under ranking
American tennis did not have its best season in 2013, with no male player making the last 16 of the US Open for the first time in the tournament's history. However, I'm not prepared to write off their top player, John Isner, like some of the bookies seem happy to do. He finished last season ranked 14th, this despite missing the Australian Open and suffering an injury in the second round of Wimbledon. Those are two of the four events which offer the most ranking points. His serve continues to cause opponents all sorts of problems, as the serving stats show. He again had the most aces on tour and was highly rated in the other main categories. Yes, his returning isn't the best but it has improved in recent years. Always reliable on home soil, I don't see Isner suffering a slump in 2014 and am surprised to see his over/under line drawn by some firms at 17.5. While most at home on a speedy hardcourt, the North Carolina native makes good use of his serve on the grass, while he's more than competent on the clay. I'll happily take the 'under' option, thinking he'll nail down a place in the top 17.
To finish in the top eight
OK, you get the gist that I'm expecting Isner to go well in 2014. With this in mind I'm also going to have a small wager on him finishing in the top eight at a big price. As already pointed out, it's fair to say that without a couple of injuries he'd have finished ranked higher than 14th in 2013, perhaps even challenging his career-high of ninth, which he hit the previous year. In short, I just feel that 10/1 is too big and worth a punt.
Stats bets
There are some interesting statistic-based bets on offer this year, particularly at Sky Bet and bwin. It's to the latter I'm heading to back Milos Raonic to have the highest percentage of first serves won. Those of you who read my recent Net Talk column on the 2013 ATP stats will know this is a category the Canadian won at a canter in 2013 so I've no qualms about taking the 3/4 on offer. For those who didn't, Raonic won 82 per cent of his first serve points last season, well ahead of fellow big servers Sam Querrey (79) and John Isner (78). It's worth pointing out that Raonic has lost his favourite tournament - San Jose - from the schedule this season but even when you take out his performances there, his 2013 figure only comes down to 81. I see no great reason why Raonic's percentage will dip significantly in 2014. While you can suggest that his rivals will have had a better look at his serve over the past 12 months, last season was hardly the fist time most of them had got a look at the delivery. The fact is the 22-year-old's serve (he will be 23 by the time the new season begins) is just very difficult to return.
The other stats bet I like is one where the price simply looks too big. Rafael Nadal finished second if the 'percentage of break points saved' category in 2013, demonstrating his reputation for being a great fighter. He certainly doesn't have the biggest serve on tour but his ability to place it where he wants, even under the greatest of pressure, means he can win so many of these big points. Nadal's percentage of 69 was admittedly somewhat shy of John Isner's 71 but I don't feel that sort of gap warrants Nadal being out at 7/1 in the market. Isner is the 11/8 favourite. It's worth a small bet.
Top national
Another price which looks too big is the 20/1 chalked up about Florian Mayer being the top-ranked German player come the end of the season. OK, he was only the German number three in 2013 with Tommy Haas a clear winner. Most tennis followers were surprised by Haas' superb season, after all he turned 35 in April. It wasn't long after that he got rather tired of answering questions of how he managed to do it all. Haas is favourite in this market again but frankly anyone backing him at odds-on is taking a risk as his injury record is one of the worst on tour; perhaps the biggest surprise in 2013 was that he didn't spend months on the sidelines. There's every chance that the veteran will slip back in 2014 and that slip will be a large one if his body lets him down as it's done so often in the past. That brings Mayer into play. He'll still have to beat Philipp Kohlschreiber and the rest (German youngsters are hardly soaring up the rankings right now) but that's not out of the question. Mayer was 40th to Kohlschreiber's 22nd in the season-ending ranking list, but in points terms the gap was less than 500. Granted, it's still a fairly decent gap but if Kohlschreiber drops off a bit and Mayer improves a little, it could well be closed. Given Mayer, a Wimbledon quarter-finalist in 2012, has a career-high ranking of 18, such an improvement is hardly out of the question and, to me, he just looks worth backing at what seems a vastly-inflated price. He's just 5/1 in places.
The 2014 ATP World Tour season gets under way in Brisbane on December 29.
Posted at 1700 GMT on 19/12/2013.