Watson to bounce back in 2014
Our tennis man Andy Schooler picks out his best bets for the 2014 WTA season.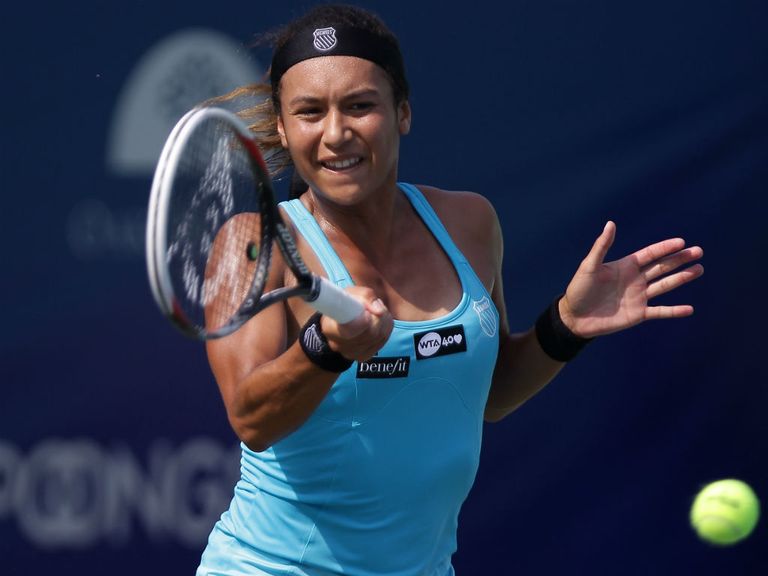 With the 2014 tennis season almost upon us, it's time to pick out the best bets for the campaign as a whole.
The headline market is always who will finish the year as world number one but, once again, it fails to produce much excitement as a betting medium.
After back-to-back seasons in which she has gone 58-4 and 78-4, it's no surprise to see Serena Williams offered at a best of 4/9.
She may be 32 but she's playing the best tennis of her career right now and, crucially, has been injury-free for the vast majority of the past two years.
If she stays fit, it's hard to see her missing out.
However, it's not a price I'm prepared to take, particularly when there are so many other markets offering better value.
The number available increases every year and having scoured the internet in search of the best bets, below are my selections for the 2014 WTA season.
Over/under ranking
Briton Heather Watson had a year to forget in 2013. It was ruined by glandular fever and having been ranked inside the top 40 in February, she currently stands at 121st on the WTA list. It means a tough road back, one which will involve qualifying tournaments and, quite possibly, second-tier ITF events. However, Watson of 2012 was a fierce competitor who quickly climbed the rankings and showed she can compete with some of the world's best. The illness hit her particularly hard given her game is about chasing down balls and grinding out points, something she is very good at. The Unibet/888sport stable have her over/under year-end ranking line drawn at 72.5 and I think that's too low for someone who says she has "felt like myself again" since October. Watson appears to have renewed vigour following her torrid 2013 and has recently linked up with a new coach in the shape of former ATP player Diego Veronelli. "I can't wait for 2014," she said earlier this month. "When you start a new season it's always kind of like the slate is wiped clean. I'm feeling really positive now and I feel like I'm playing well already even after only a couple of weeks (pre-season training)." It's an upbeat assessment and one which suggests Watson is ready to hit the ground running in 2014. Yes, the illness could strike her again but if she is over it, as it seems, then she's got a great chance of soaring up the rankings. With other firms having their line at 56.5, I'll take the 7/8 that she finishes in the top 72.
Ranking match bet
sportingbet may have not been paying attention as I'm surprised to see them making Svetlana Kuznetsova the outsider in a season-long bet against Maria Kirilenko. The younger of the two Russians will be playing catch-up here as she's already been ruled out of the first month of the season, one which includes the Australian Open; no tournament has more ranking points up for grabs. Kirilenko is nursing an ankle injury - with no return date yet set - but the bet is not solely based on her injury problem. A look at her 2013 record shows she struggled during the second half of the season, failing to reach the quarter-finals of any event post-Wimbledon. Admittedly Kuznetsova did still finish behind her compatriot in the rankings but there were fewer than 300 points between the pair. Had Kuznetsova been fit for Wimbledon, that gap could well have been closed. Former world number two Kuznetsova showed last season that she still has the desire, climbing back up the rankings after injury. Kirilenko, on the other hand, slipped down on her 2012 performance. All things considered, the 9/10 about Kuznetsova here looks worth taking.
To finish in the top 20
Still only 19, Eugenie Bouchard looks a star in the making. The Canadian was named WTA newcomer of the year in 2013 after climbing more than 100 ranking places over the course of the season, ending it 32nd in the list. It's 9/5 that she rises a further 12 places in 2014. Of course, it's far from guaranteed. Laura Robson, the previous 'top newcomer' struggled to back up her breakthrough season but it should be remembered she still managed to climb seven ranking places in 2013. In contrast to Robson, whose best results have always come in the bigger events, Bouchard has a broader foundation upon which to build. She's close to the top 30 despite failing to progress past the third round of any Grand Slam tournament last season. That leaves big scope for improvement in terms of ranking points and I just think that 9/5 about her reaching the top 20 is too big. She has the talent and is already beating big players - Jelena Jankovic, Sloane Stephens and Ana Ivanovic were all seen off last season, while a set was taken from the very best, Serena Williams. I expect more from her in 2014.
The new WTA season gets under way on December 29.
Posted at 1650 GMT on 18/12/2013.