Hutchins misses out on final
Ross Hutchins' hopes of a first grand slam final appearance were dashed when he and partner Chan Yung-jan lost in the semi-finals of the mixed doubles at the US Open.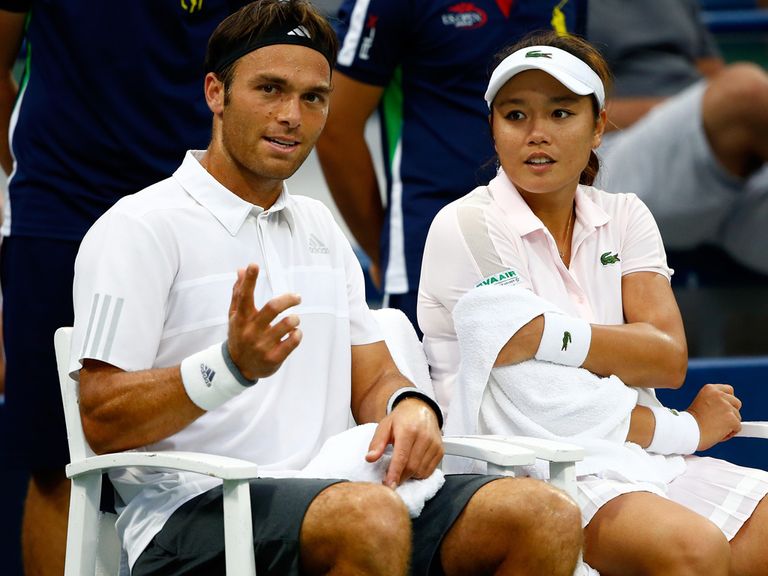 Hutchins and Chan's run has been unexpected, and they looked to be on their way to the final when they led Brazil's Bruno Soares and Sania Mirza of India 5-0 in the opening set.
But they missed four set points at 5-1 and top seeds Soares and Mirza fought back to win the set with seven games in a row.
Hutchins and Chan bounced back well by taking the second but made a poor start to the deciding match tie-break when they lost the first five points.
They clawed back some of the deficit but could not get back on level terms and eventually went down 7-5 4-6 10-7.
Hutchins said: "It would have been amazing to make a grand slam final here, it's the stuff dreams are made of, but it's not to be.
"There has to be a winner and a loser. We got ourselves in a decent position but we couldn't quite get over the line. It would have been a huge thrill. But I don't dwell on things that long, I've put it behind me."
Hutchins returned to the tennis tour at the start of this season after recovering from cancer but his comeback has not been as successful as he had hoped.
The Londoner and Scottish partner Colin Fleming have struggled to put wins together in men's doubles and Hutchins has now run out of tournaments he can play with his protected ranking of 28.
He must now work to raise his ranking of 148 so he can get back to playing in grand slam and ATP Tour events.
That means temporarily splitting from Fleming and competing on the second-tier Challenger Tour.
Hutchins also has responsibilities as tournament director of the Aegon Championships at Queen's Club, but he insisted the two are perfectly compatible and he has no intention to wind down the playing side of things.
"I've always done things on the side of tennis," he said. "It's a 30-day role, of which 10 or 15 are on site and the rest is at tournaments I'm already playing."