Lendl 'couldn't commit' to Murray
Ivan Lendl has admitted being unable to commit to Andy Murray full-time was the driving factor for the two mutually parting ways earlier this year.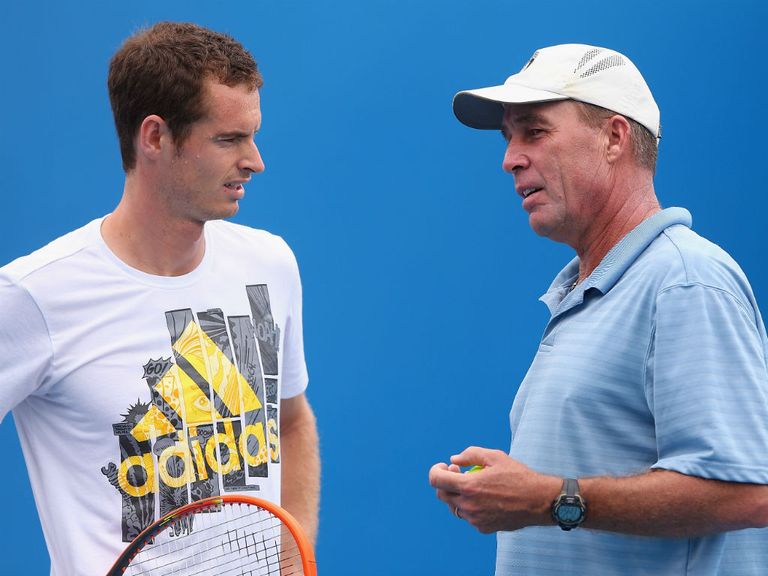 The partnership of Lendl and Murray proved to be a very fruitful one, with the British number one winning gold at the Olympics in 2012 then ending his grand slam drought at the US Open a month later before lifting Wimbledon the following year to cap a memorable 18 months together as player and coach.
However, it was announced in March that they would go their separate ways, with Murray appointing Amelie Mauresmo shortly before Wimbledon.
Lendl said in a statement when the announcement was made: "I feel like it is time for me to concentrate on some of my own projects".
And now the Czech, himself an eight-time grand slam champion, said in an interview with several national newspapers: 'I didn't feel I could give Andy the time that he needed. That's what it was and there was nothing else behind it.
"Even 20 weeks was going to be hard for me and I think he needed even more than that."
On the eve of the US Open, the 54-year-old has given his blessing to Murray's partnership with Mauresmo, whose appointment initially raised many eyebrows among keen observers of the game.
"I'm glad Andy found Amelie who can give him the time he needs," he added.
Lendl did have some advice for his successor, recommending Mauresmo listen carefully to Murray's ever-present assistant coach and good friend Dani Vallverdu.
"The person who knows Andy the best from the guys is Dani, he is fantastic. He certainly didn't get enough credit. People don't understand how much I relied on Dani. And I hope Amelie relies on Dani as well because he knows Andy so well," Lendl said.
"Many times he would come to me and say 'Hey, you need to stop the practice'. And I would say 'What? He's done? He looks fine to me'. And Dani would say 'No, he's done'.
"And two or three minutes later he was done. So you hear that two or three times when he's right and you start listening much better."
Lendl, meanwhile, has not ruled out a return to coaching himself, saying: "Maybe eventually but it has to fit right."