Durie: Don't write off Murray
An inspired Andy Murray can bounce back to top form at the US Open and challenge Roger Federer and Novak Djokovic for the title, according to Jo Durie.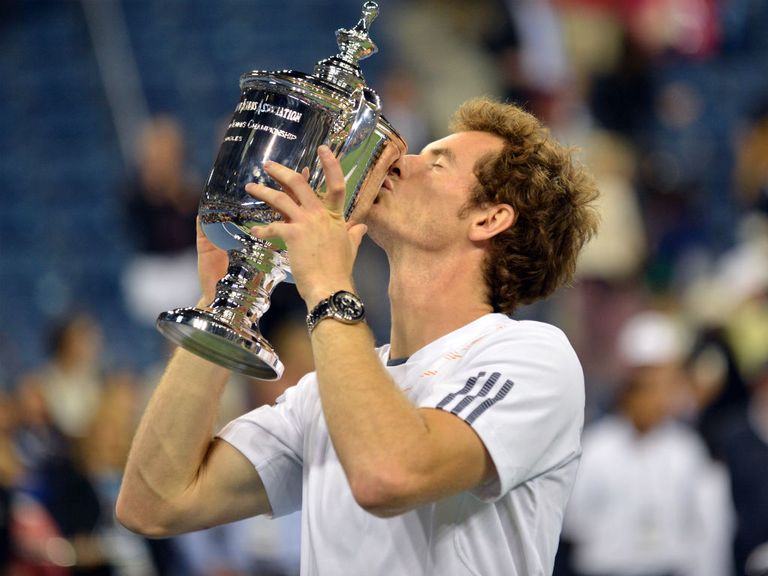 The former British tennis star feels there is no better venue than Flushing Meadows for Murray to visit as he searches for the sort of form which carried him to the title there in 2012.
After a difficult season, he is seeded only eighth for the tournament, which starts on Monday, and is without a win over a top-10 ranked player since July last year.
But Durie, who will be commentating on the event for British Eurosport, says it would be foolish to write off the Scot, who also won the US Open junior title 10 years ago.
She told sportinglife.com: "I think he's trying to work his way back. He's still got the hunger for it. Murray loves New York, it's one of his favourite slams. He plays well there - I think he gets inspired by it.
"He loves the hardcourt and the hot conditions - he seems to relish it."
Durie also feels his new coach Amelie Mauresmo may also bring additional strengths to his game in the US, adding: "With Mauresmo he's talked about (how) she brings different things to his game and how to go about matches, and (that) he's enjoying learning about different things."
The absence of Rafael Nadal, due to a wrist injury, has also helped Murray, although he has still been handed a tough draw with top seed Novak Djokovic a potential quarter-final opponent.
"(Nadal's withdrawal) helped Murray. He's got a number eight seeding rather than a number nine, so that's probably a better place in the draw."
However, other players such as Jo-Wilfred Tsonga - a potential last-16 for for Murray - and Grigor Dimitrov will also be looking to take advantage of the defending champion's absence.
Durie added: "There's a few that might pop up. Tsonga played an incredible tournament in Canada - he beat several top players (Djokovic, Murray, Dimitrov and Roger Federer) in a row. Can he do that again in a grand slam? I wouldn't say no, if he's inspired.
"Dimitrov is capable of beating the top players and is very exciting to watch, but can he win a grand slam? Can he piece it all together?"
When it comes to predictions, the former New York semi-finalist reverts to the established order but feels it is too close to call between Djokovic, Federer and Murray.
"Federer's playing great - he's still such a classy player and I think he would love another grand slam title.
"Djokovic is very good on hardcourts, and even though he's not been playing great, it's hard to bet against him
"I think it's very close between Djokovic, Federer and Murray - any one of them could win."
British Eurosport HD will broadcast extensive coverage of the US Open from August 25 to September 8.