Halep dreaming of title
Simona Halep is ready to turn her home tournament into a week-long party if she wins Wimbledon.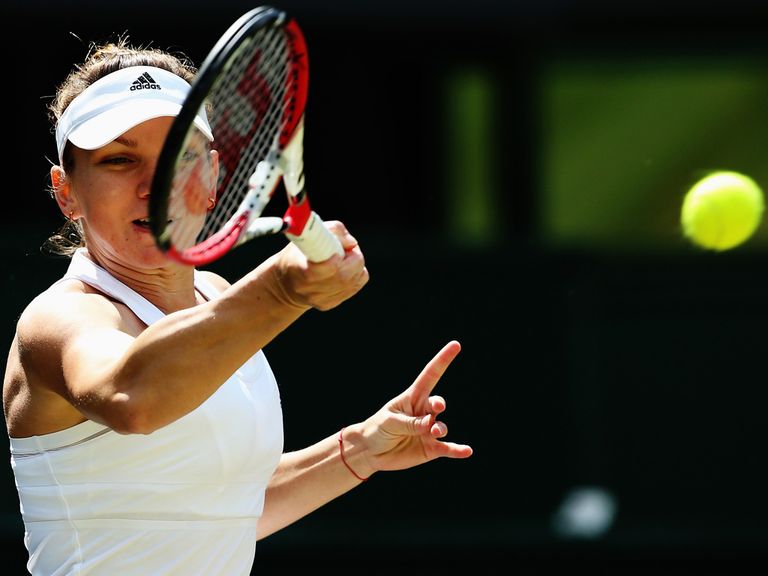 With what could be happy timing, the women's tour visits Halep's native Romania next week for the Bucharest Open, and she would love to parade the Venus Rosewater Dish to her supporters.
The world number three is two wins away from landing a first grand slam title of her career after coming from 4-1 down in the opening set to beat Sabine Lisicki 6-4 6-0 in Wimbledon's quarter-finals, reeling off 11 consecutive games.
Halep went close to glory in Paris last month by pushing Maria Sharapova to three sets in the French Open final.
This time Eugenie Bouchard stands in her way in the semi-finals, with Petra Kvitova and Lucie Safarova the players vying to come through from the bottom half of the draw.
Bouchard has had a stellar season but Halep has had a mesmeric rise to prominence, with the 22-year-old winning seven titles over the last 13 months to soar up the rankings and deliver on her potential.
"After this tournament I will go home. I have a tournament there. So I can enjoy the time with my fans, with my friends, and with everybody from there," Halep said.
"It's tough to think that I can win a grand slam title still. It doesn't matter if I was very close in French Open. Here it is another tournament, and I just want to be focused every match.
"My dream is to win a grand slam title, but it is not easy. Now I feel more prepared that I can win a title than at the French Open.
"So maybe here it will happen, but I am still very far away."
At this time last year, Halep had not been beyond the second round at a grand slam but she made the quarter-finals in Australia to begin the year, before going two steps further in France.
The outcome against Lisicki might have been different had the big-hitting German taken one of several chances to hold serve at the start of the second set, but she did not and from there Halep raced to victory.
Halep is already burdening herself with next year's problems.
"One funny thing, after the match I told my coach that next year I will have a lot of points to defend. I can feel now a little pressure," she said.
"But I just want to enjoy this moment. I don't want to think too much about the points, just to play tennis and just to enjoy every match.
"I feel more confidence at the grand slams now. I can play better and better. I just want to be happy, to be relaxed, and next year we'll see what I can do."
The Centre Court crowd will see what she achieve on Thursday,
"I believe that I can win, but I expect a tough match," Halep said. "She's a great player and she's playing really well, so I have just to enjoy it."