Ivanovic wins in Birmingham
Ana Ivanovic's resurgence continued with her first grass-court title at the Aegon Classic in Birmingham.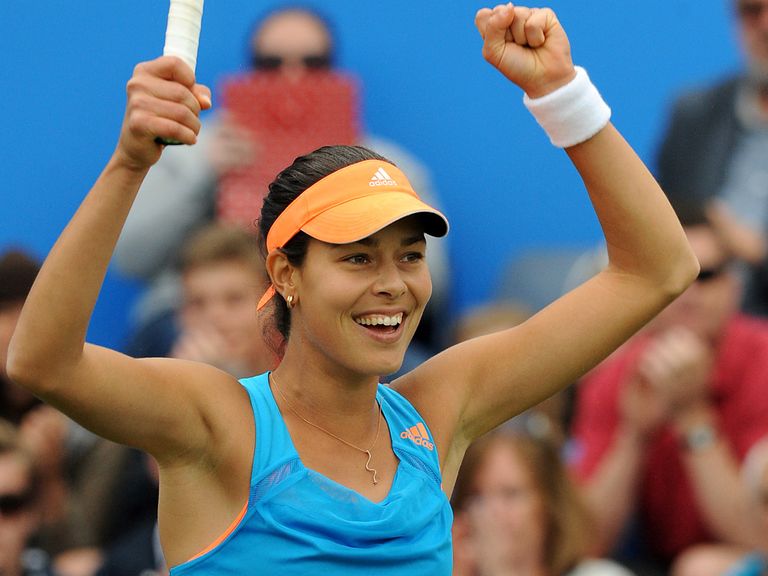 The top seed had not lost a set all week at Edgbaston Priory Club and was an emphatic 6-3 6-2 winner against surprise finalist Barbora Zahlavova Strycova on Sunday.
Ivanovic, 26, has been having her best season since winning her only grand slam title at the French Open in 2008 and will move up to number 11 in the rankings on the back of her third title of the year.
The Serbian is also the only female player to reach finals on clay, hard courts and grass in 2014 and has won 37 matches already this season, more than anyone else on the WTA Tour.
Ivanovic said: "I'm definitely very excited. I didn't think much about winning the title when I came here. I really wanted to just get into it and see how I feel on grass.
"I didn't have too much preparation coming into this week, but I really felt better from each match. Today was a little bit tight. Conditions were really hard, a little bit slippery, as well.
"I am just so happy to win that title. It really means a lot to me."
It is the biggest title Ivanovic has won since 2008, the year she established herself as a huge star of the women's game and then crumbled under the pressure.
It has taken her six years to get back to something like that level, and the secret has been learning to relax again.
Ivanovic credited her coach, fellow Serbian Nemanja Kontic, who she began working with last season.
"He's very laid back off the court but intense on the court, which is great for me," said Ivanovic.
"I'm the kind of person that I just can't be all about work, work, work. I need to really find down time. I enjoy reading. I enjoy walking. I need to find this balance.
"He made sure I had time to do that, and I wouldn't feel guilty doing that either. So I started to be happier just enjoying life more, and I think that made the big difference."
Ivanovic is wary of talking up her Wimbledon hopes too much after going out of the French Open in the third round when the draw had opened up.
But she said of her grand slam chances: "I have it in me, I know. It's still very hard work. I know that.
"I have to just prove to myself that I belong back there. Winning titles definitely helps. Beating top players does help.
"That is why I'm still here, because I believe I can win a grand slam. It's a process. Now I have been more consistent, it's being consistent on a higher level.
"I try not to judge myself too hard, even though after Paris it was really hard. It took me some time to really get up and get moving again.
"Action is the only way forward. I'm going to be playing until I feel I can win a title."
Czech Zahlavova Strycova was playing in her first WTA Tour final for two years and is planning to treat herself to a pair of Christian Louboutin shoes with her winnings.