Federer 'surprised' by improvement
Roger Federer will head to Miami in a positive frame of mind despite seeing his 11-match winning streak ended by Novak Djokovic in the final of the BNP Paribas Open in Indian Wells.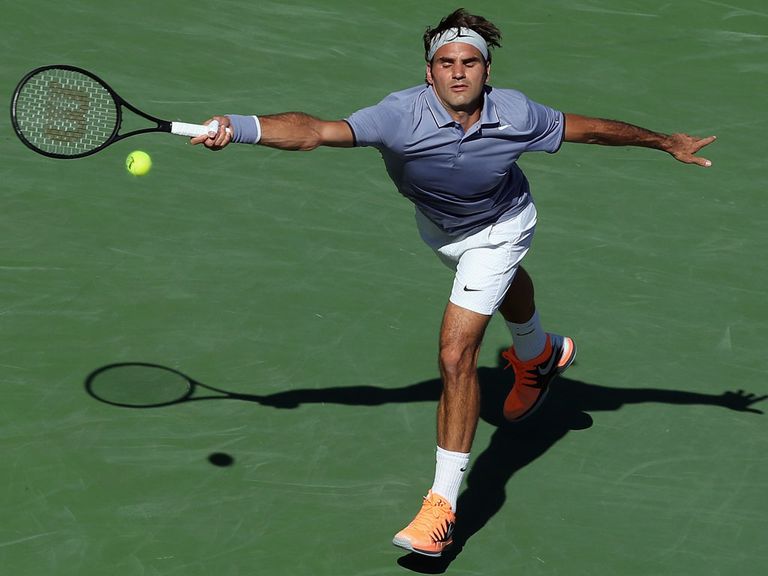 The Swiss went into the clash as the man in form but it was Djokovic who conquered his own doubts to win 3-6 6-3 7-6 (7/3).
Federer had beaten his rival two weeks earlier on his way to the title in Dubai and had hoped to repeat the double he managed the last time he won back-to-back tournaments in 2012.
Although it was not to be, Federer was happy he had managed to maintain his form at such a high level, putting his struggles of last season even further behind him.
The 32-year-old said: "I'm very happy. I think I'm playing really good tennis. I'm moving well, serving well - consistently well. So many things are working.
"I'm just surprised that I'm able to keep it up week after week now. I expected myself to have a breakthrough tournament, but then maybe a couple of early exits. Who knows? Maybe that's all (still to come).
"But overall I'm just happy I'm playing consistent tennis and I'm going deep in tournaments and I'm giving myself chances to win.
"Clearly it would have been amazing to win here and win back-to-back tournaments with Dubai. But I got very, very close, so it's encouraging for Miami and for the rest of the season, no doubt."
His run in the Californian desert lifted him back to fifth in the rankings, from eighth, and he has world number four David Ferrer firmly in his sights.
Countryman Stanislas Wawrinka is not too far ahead either, but Djokovic and world number one Rafael Nadal will take a lot of catching.
With fewer points to defend than either Djokovic or Nadal, there is the opportunity for Federer to close the gap with more good results, but for now he is happy living in the moment.
He said: "(Being number one) would be a big deal but being number four or number three, that's not a big deal.
"It might help the seedings and the draws but, other than that, just right now, to think too far ahead will be a mistake.
"A few weeks ago, months ago, a few people said I couldn't play tennis any more. So for me, I need to focus on my own game, my own routines, hard work, make sure I keep a good schedule for myself, for my family, and enjoy it.
"But at the same time, that fire, wanting to win, is important and right now I have that. I think I have a really good balance."
There were plenty of shocks in the men's tournament, not least defending champion Nadal losing early, but once again it ended with a familiar winner.
It was not the same in the women's event, with Italy's Flavia Pennetta securing the biggest title of her career at the age of 32.
She beat an injured Agnieszka Radwanska 6-2 6-1 to climb to 12th in the rankings less than a year after being outside the top 100 as she battled her way back from wrist surgery.
But, like Federer, Pennetta is determined not to get carried away.
She said: "Of course after this event you feel better. But I don't expect too many things. I prefer to play every match in the same way, try to play my best tennis all the time when I go on the court.
"I don't have any new goals after this tournament. I will still have the same focus, to improve my game, improve the way I have to be on the court, believe more, and be aggressive, and go for the winner more times."
Radwanska hopes to be fit for Miami after being severely compromised by a knee problem.
The world number three tried to focus on the positives after reaching her first final in Indian Wells.
She said: "I think the disappointing feeling always comes first, especially when you really, really have ambitions to win the tournament.
"Of course it was still a good two weeks. My first final here, it's a big event. But it's always disappointing that I really couldn't play 100 per cent."
---
New Sky Bet customers: Free matched bet up to £30
---