Millot hopeful over Murray clash
Andy Murray may inhabit a different tennis planet to his next Australian Open opponent Vincent Millot but the pair have plenty in common off the court.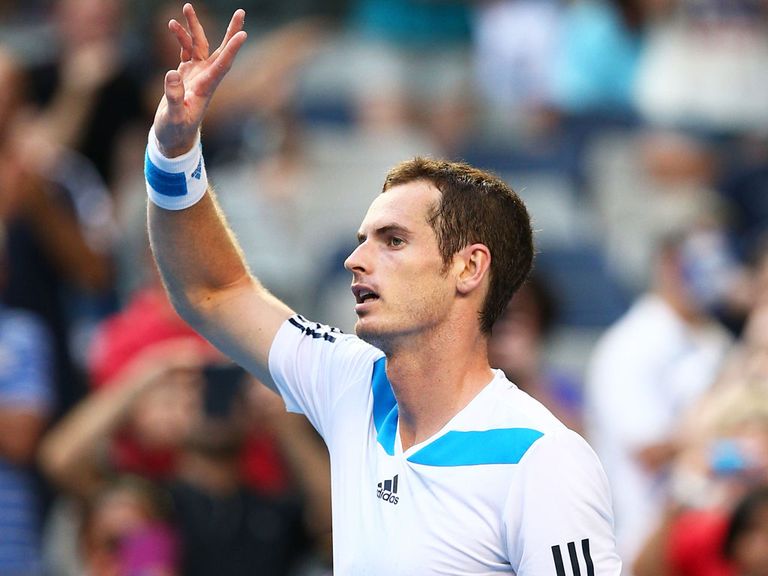 While Wimbledon champion Murray was demolishing Go Soeda in round one, French qualifier Millot was battling for three and a half hours in searing heat to beat Wayne Odesnik for his first grand slam win.
The 27-year-old's highest ranking was 147 in 2011 and he currently sits more than 100 places lower at 267.
That is partly because Millot, like Murray, spent a chunk of last season recovering from back problems.
He said: "Just after Roland Garros I broke a bone in my back and I had four months out. I felt a little pain during the last round of qualification but it's getting better. I hope his is not better."
The pair also share a background in and a love of football.
Murray's grandfather Roy Erskine was a professional player, as were Millot's father and uncle, while both men might have followed the same path.
Murray was invited for trials with Rangers and Millot trained with Dijon, although his passion is for his home-town team Montpellier.
The Frenchman also roots for his countrymen in the Arsenal team, in particular former Montpellier hero Olivier Giroud.
Millot said: "I'm a big fan of soccer. I'm a big fan of Montpellier and as soon as I can, I go there to watch.
"I used to play at a good level. My father and my uncle were professional so I used to play with a pro team in the second league in Dijon.
"When I was young I wanted to be a soccer professional but I love to play tennis, too, it's an awesome sport. I'm happy to play tennis now."
Millot knows he will be making a huge step up in class when he takes on Murray, but he is optimistic he will have recovered from Tuesday's ordeal.
He said: "It was so tough. At the beginning, when I won the first set I thought I would have to win in three because to play five would be impossible.
"I have a day off so I think I will be better. I'll try to be relaxed and we'll see what happens. For sure it's going to be the biggest match of my career. I'm going to try to have the maximum fun that I can have and try to beat him."
---
New Sky Bet customers: Free matched bet up to £30
---