Wade urges Robson caution
Virginia Wade has urged current British number one Laura Robson not to risk ruining her season by playing with an injured wrist.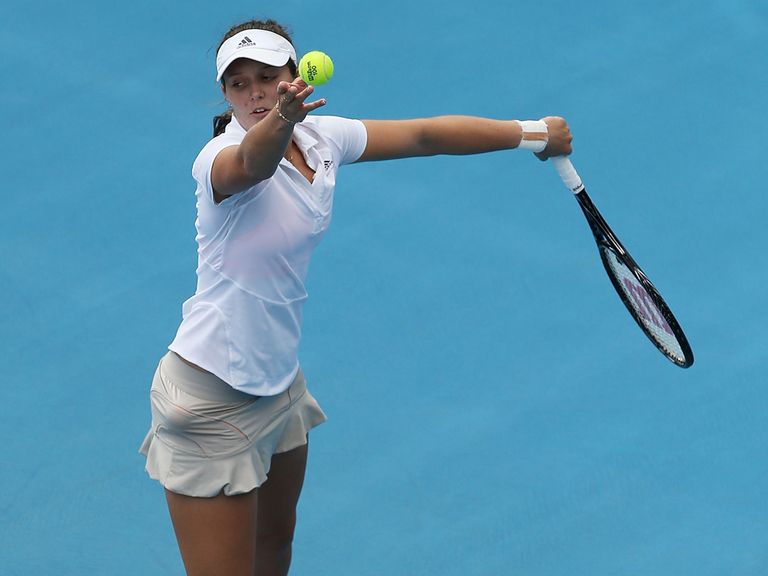 Robson was forced to quit her opening match of the new season in Hobart on Monday, suffering pain in her left wrist - her racket hand. The troublesome joint had ruled her out of last week's WTA tournament in Auckland.
The Australian Open starts next week and Robson has plenty of ranking points to defend, but former Wimbledon champion Wade says if the wrist isn't properly healed it won't be worth jeopardising the rest of the year by playing in Melbourne.
"As a player you want to play the Grand Slams. You don't want to miss out," said Wade, who won the Australian Open back in 1972.
"But I think you have to err on the side of caution. You have to understand whether an injury is getting worse. If it's worse at the end of a match than it was at the beginning, you shouldn't be playing."
Wade, who will be a pundit on British Eurosport's coverage of this year's tournament, added: "I had a wrist problem at one stage when I was quite young. It cleared up but every player gets this at some stage.
"The problem is if you have tendonitis and keep aggravating it, it just goes on and on.
"Look at some of the players who have had wrist problems - they've been out of the game for long periods, people like (Juan Martin) Del Potro and (Kim) Clijsters.
"They can take nine months to heal. You can usually get two hours out of it in a day but it won't go away."
If the problems continue, Wade says Robson may have to make technical changes in a bid to combat the problem.
"You might have to make some adjustments to your game," she added.
"If you have an extreme back bend on your serve and have back pain, you have to start modifying that. It's the same thing with the wrist.
"It's not that she's got such wristy shots though; maybe she just needs to heal it."
British Eurosport HD will broadcast over 300 hours of LIVE coverage from the Australian Open between January 13 and 26. Live multi-court coverage is also available online and on mobile via Eurosport Player - www.eurosportplayer.com.
---
New Sky Bet customers: Free £30 matched bet
---