Serena: Azarenka brings her best
Serena Williams feels she brings the best out of US Open final opponent Victoria Azarenka.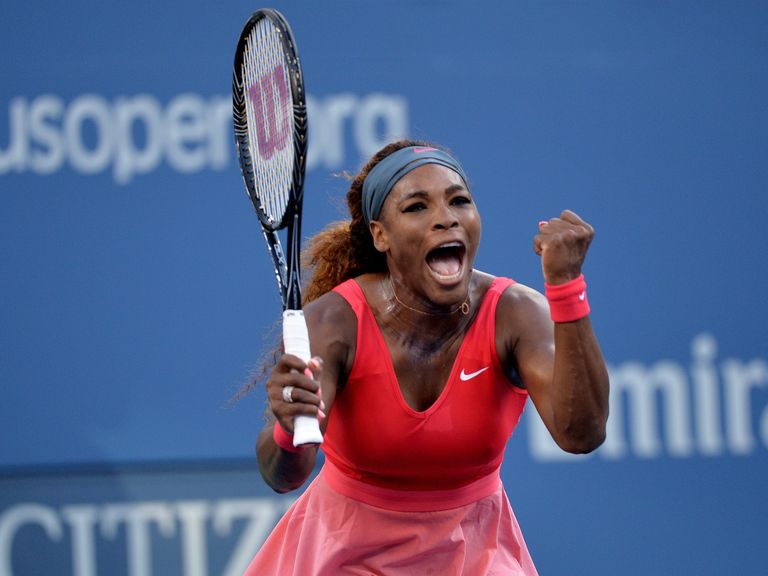 The pair will meet in the showpiece match at Flushing Meadows for the second successive year.
Williams goes into the match as the clear favourite, but that was also the case 12 months ago and Azarenka very nearly pulled off a shock.
The Belarusian served for the match only for Williams to take it 7-5 in the third, but this year Azarenka has had the edge on her rival.
Williams has lost only four matches this season, and two of them have been against Azarenka, including in their final match before this tournament in Cincinnati.
The world number one said: "Both matches she played really well. I let myself down at opportunities and I didn't take them. If I'm able to get another opportunity I have to take it, because she is always pumped and she does really well.
"I definitely feel like when she plays me she plays her best, by far. I have seen her play other players, and when I play her I'm playing a totally different player. Obviously she brings her best game."
As great as Williams' season has been, she has only won one grand slam title - a much cherished second French Open crown.
A fifth US Open title would give her 17 grand slam singles trophies, level with Roger Federer and only one behind Chris Evert and Martina Navratilova.
Williams said: "I thought about that, but I can't think about that. It's so close but it's still so far. I have to win against a great player and I have to play great tennis.
"With that being said, I have to do it all over again (for 18). Nothing is guaranteed. The only thing that's guaranteed is I can go out there and just try to do my best, and whatever happens, just learn from whatever experience I get from it."
Williams and Azarenka are friends but also two of the fiercest competitors in tennis, and one thing that can be guaranteed is neither will give an inch.
"That's the great part it about it," said Williams. "We completely get along, and once the match is on we are completely opponents. That's what it's about.
"We leave everything on the court, play as hard as we can, almost as if we've never met each other in our lives."
As well as Azarenka competes against Williams, if the American continues the form she has shown all tournament then the second seed really does have her work cut out.
Williams has lost just 16 games in six matches, and she has won three of her last four sets to love.
She also has a new target, having never defended a US Open title before.
"Just to be able to defend a title for once would be really awesome," she said. "I have done so well here the past few times I have played, getting to the semis or getting to the final. It's been really, really exciting."
Azarenka has been less impressive, dropping sets against Alize Cornet and Ana Ivanovic, while her serve was particularly shaky in her semi-final win over Flavia Pennetta.
The 24-year-old is looking to add a first US Open crown to her two Australian Open titles, and she is looking forward to going toe to toe with Williams again.
She said: "I think that the battles that we've had, it was really just taking each other out of the most comfortable zone and just fighting for every ball.
"Because we know each other pretty well. I know her strengths, she knows my strengths. That's what it's all about, about those turning points, who wants it more, who's willing to go for it more.
"You've got to fight, you've got to run, you've got to grind, and you've got to bite with your teeth for whatever opportunity you have. She's obviously an amazing player. She's the greatest of all time."
---
Sky Bet Free Bet Club: £10 free bet - £5 free every week
---