Nadal the one to beat - McMillan
Rafael Nadal is the man to beat at this year's US Open, according to former doubles champion Frew McMillan.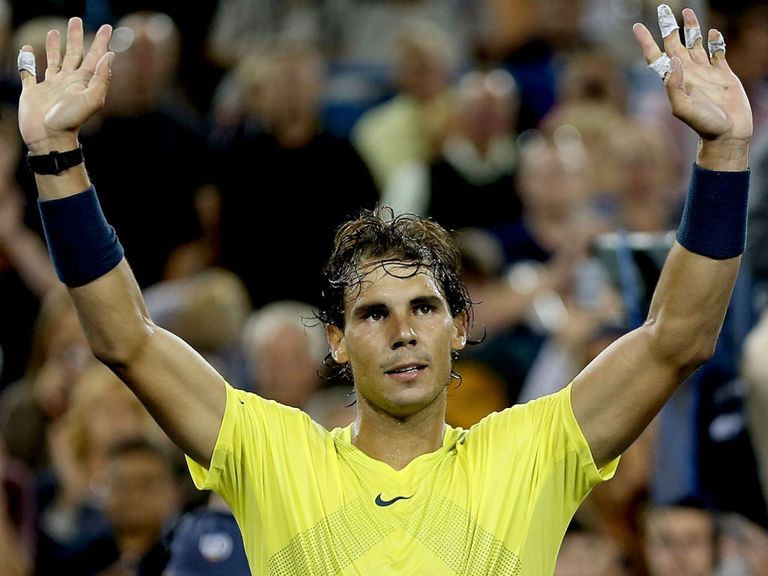 McMillan, who won the US Open title with Bob Hewitt back in 1977, is currently preparing for a commentary stint on the New York event for British Eurosport.
Before he takes to the mic though, he spoke to sportinglife.com to give his thoughts on the men's singles. Here's his look at the main contenders.
I think Nadal is the favourite given he's in such terrific form but I don't think it's a gimme. I'm not sure what happened at Wimbledon. People had troubled him there early on in the past - Robert Kendrick for example (in 2006) and (Steve) Darcis played a terrific match. There were suggestions he had knee problems again but I didn't quite see it that way. After the French Open he might not have been giving it quite as much as he should and Darcis playing well made all the difference. His form on the hardcourts has been impressive but for me the key has been his service. He's really gone for the traditional left-hander's serve. Against Federer (in Cincinnati) he was swinging it way out of court. It was the best bit of serving I've ever seen Nadal do. If he keeps it up, that will help him. He'll get many cheap points which is something his rivals have been able to do much better in the past. Nadal has really had to battle for his points and that inevitably puts more pressure on those knees. If pressed, I'd just go for Nadal to win the title but there's not much between the top three seeds.
There will be real determination on Murray's part to defend his first major, the one he keeps saying is his favourite major. You can discount the couple of poor losses he had in Montreal and Cincinnati to some extent. He will be raring to go. I'm not someone who subscribes to the theory that it will be harder for Murray to defend the title than it was to win it in the first place. It should be easier the second time than the first. Remember he lost in so many major finals before winning last year. We saw last year when he won at the Olympics that when you make the breakthrough you believe in yourself and your ability to do it. I think he finds it a bit easier to get relaxed now and hopefully he won't slip back into old habits.
The pressure may be off Djokovic with people talking more about Nadal and Murray coming into the US Open but I'm not somebody who feels the top players feel pressure that much. When you are that great you almost need the pressure to push you. They all have high expectations of themselves. Djokovic is another who has won here - all the Big Four have, plus (Juan Martin) Del Potro - and although he's not coming in as the outstanding favourite, he is still number one in the world. He certainly remains one of contenders and in many people's eyes probably still the favourite, even above Nadal.
Del Potro is still a threat. he seems to have much more belief in himself. He's a former champion here and could do it again. He played a terrific match v Djokovic at Wimbledon. He was more positive in his thinking than perhaps he's been in the past. He's certainly a contender as a former winner. (Tomas) Berdych should also be taken into account after reaching the semis last year, as should (David) Ferrer, but I can't see either winning it. They could do others a favour though by perhaps taking out one of the top names.
Roger Federer being seeded seventh means he's now got to beat that many more players (he could have to play Djokovic, Murray and Nadal back-to-back). If Federer's going to win, it's important for people like Berdych and Ferrer to take out players to make it that much easier for him. You saw how things went for Marion Bartoli at Wimbledon. other players in her path were eliminated which made it much easier for her to come through. In that sense, losing Jo-Wilfired Tsonga from the draw is bad news for Federer. He might well have taken people out - it's the (Robin) Soderling effect at the French. Without him, Federer probably wouldn't have won there (in 2009).
Frew McMillan was talking to Andy Schooler.
British Eurosport HD will broadcast extensive coverage of the US Open from August 26 to September 9.
---
Sky Bet Free Bet Club: £10 free bet - £5 free every week
---