Murray can build on slam glory
Annabel Croft has joined Sporting Life to preview the Australian Open, which gets under way in Melbourne next week.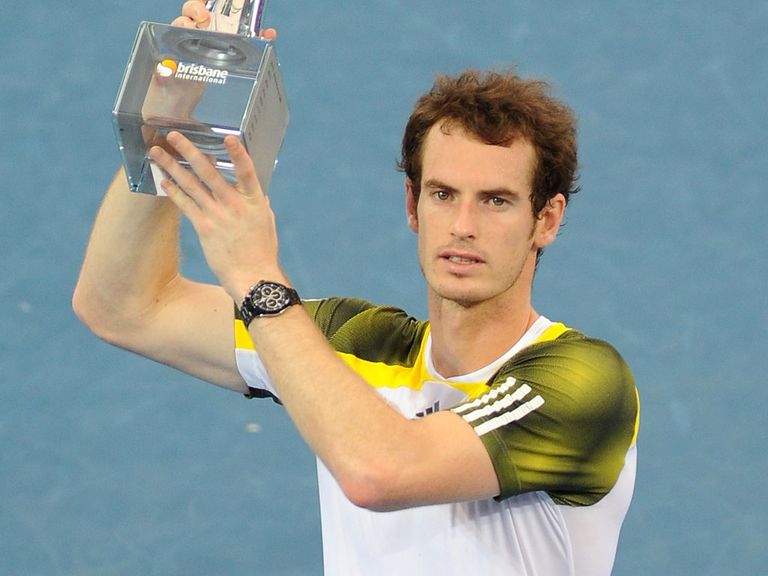 And the former British number one, who will be acting as a TV pundit for Eurosport during the tournament, is tipping Andy Murray to back up his success at the US Open.
Here are her thoughts on the men's singles.
I'm really excited about 2013 as far as Andy Murray is concerned.
I think he's going to go from strength to strength, largely because he's put himself in such a position of supreme fitness.
He's capable of going the distance with anyone - he won't be beaten by a lack of fitness these days.
The progress he has made under Ivan Lendl over the past 12 months is astounding.
His composure on the court is a marked difference. There's more focus and he puts negativity behind him quickly.
In terms of play, he's noticeably become much more aggressive, especially early in the rallies. In the past he was breaking opponents down, out manouevring them and waiting for them to miss.
Also, his serve has improved, especially the second serve.
Those three features have made him a quite formidable opponent.
After the Wimbledon final all the shackles came off him. It was like a wall of steel came down and he liked himself a lot more on court. I think people warmed to that too.
He never cared, or said he never cared, whether he was liked - he was only interested in playing good tennis - but I think we've gone beyond that now.
Everyone respects him now after he won the US Open and now it's only going to go in one direction.
Andy and Novak Djokovic is the new rivalry in tennis, clearly, and it will be interesting to see how he responds to the pressure.
Some say the pressure is now off (having won a Grand Slam) but it becomes different now.
He becomes a bit more hunted and it's about how he responds to that.
As for number one, you definitely can't rule it out. It's probably not going to happen early in the season as Djokovic is well ahead (in the ranking points list).
I'm backing Andy in Melbourne but I'm quite torn because I think Djokovic responded very well to his defeat to Andy in the US Open final.
He beat him in Shanghai and then at the O2 and also won three of his four tournaments. Djokovic will be even tougher now but it should be a really exciting start to the year.
One man we haven't mentioned yet is Roger Federer. He played some great stuff at the O2 at the end of last season but that was best of three sets and indoors where his record is sensational.
You write him off at your peril. The question is how much longer can he keep it going?
Every year he surprises and seems to get even better. You can't say he's not in with a shout of winning Grand Slams this year. A bad year for him is most players' exceptional year.
In the off-season he's being hiding away in Dubai, getting in various hitting partners no doubt - the hard work will have being going on behind the scenes. He's still highly motivated.
I don't think him not playing a warm-up event this year matters at all. Each year he reinvents himself and finds ways to get the job done.
He obviously loves playing and competing and I've never seen anybody get as big a cheer as he gets no matter which country he's playing in.
I don't see anyone outside the top three winning the title, to be honest, although look out for Milos Raonic.
He's still got a way to go but is a really intelligent tennis player and, for me, he has the best serve in the men's game.
Because of that serve he's going to be tough for anybody in the draw to beat.
British Eurosport HD will show comprehensive LIVE coverage of the Australian Open from January 14-27. Live multi-court coverage is also available online and on mobile via Eurosport Player (eurosportplayer.co.uk).
---
Get your free £10 Australian Open bet with Sky Bet!
---