Higgins coming back to form
Unless he wins the World Championship for a fifth time - and far stranger things have happened - expect John Higgins to leave Sheffield with his head crammed with troubled thoughts.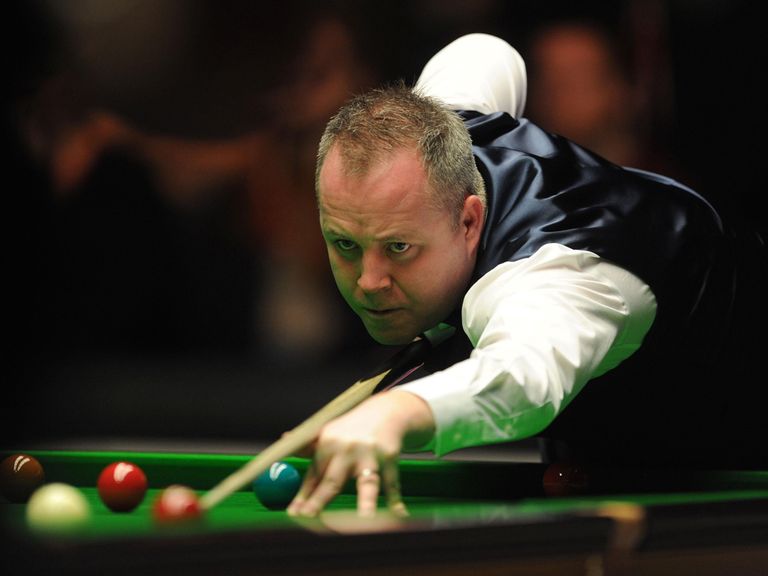 Revered without reservation by Ronnie O'Sullivan, Higgins falls alongside his fellow Scot Stephen Hendry into the category of snooker players who have touched perfection.
And like Hendry, who retired in exasperation two years ago, Higgins finds it a tormenting experience to fall short of the standards he has set himself.
This will be a 20th World Championship for Higgins, who first triumphed in Sheffield in 1998 and looked to be slipping into a groove with subsequent titles in 2007, 2009 and 2011 before lapsing from that enviable sequence of biennial success when he crumbled to a first-round defeat at the hands of Mark Davis 12 months ago.
A year after being pounded 13-4 by a poised-for-retirement Hendry in the second round, Higgins hinted after the loss to Davis that his time as a contender might have passed.
He signed off for another year at the Crucible by confessing: "It's maybe caught up with me. That's not to say that I can't come back and win tournaments but it's a funny feeling and I've got that feeling just now. It's not a nice feeling but I think I'm there."
Yet after a steady season Higgins should walk out for his opening match on the first Monday of this year's tournament with a positive mindset, having suggested only last month his best form is coming back.
"I'm feeling 10 times better with my game; even if I do lose I'm feeling better and that's the main thing," Higgins said.
The 38-year-old has toiled to recover the form he wanted to take to Sheffield, enduring the most excruciating losses that have driven him back to the practice table.
An agonising 6-5 Masters quarter-final defeat to Mark Selby represented a low point in Higgins' season, and a post-match press conference at Alexandra Palace saw him gone in 20 seconds.
Higgins was defeated after a battle on the final pink in the deciding frame, having led 5-3 at one stage.
The full content of the press room exchange between Higgins and a BBC reporter bears repeating.
BBC reporter: "John, commiserations. That's a tough way to end that match, isn't it?"
Higgins: "Yeah, yeah, bottled it, that was it; bottled it."
BBC: "That's a very honest assessment."
Higgins: "Yeah, well that's what happened; bottled it."
BBC: "You had a chance at 5-4 as well. You didn't have much fortune..."
Higgins (interrupting): "Bottled it, bottled it, that's the way it goes. All right? Thank you."
Out he walked. To suggest Higgins was rattled barely covers it. He was mortified by his inability to close out a match he knew was there for the taking.
Such is the attitude of the perfectionist. Snooker has seen its great break-builders, its skilled safety players, and those who come to life in the face of adversity. But Higgins is one of a precious few who have demonstrated a practically faultless game across all aspects.
"John for me is, if not the best player of all time, definitely the second best player of all time," O'Sullivan said last month, during the Welsh Open.
"To me, he's the complete player, and if I'm really on my game then I know I can stay with him. If I'm slightly off and he's on, it's just a mismatch because he's just too good."
Higgins, who lost to his fellow Scot Alan McManus in the first round on his debut World Championship appearance in 1995, has joyous Crucible memories to fall back on. The walk into the tight arena can evoke memories of past triumphs and he will trust it pushes the cue arm through that fraction smoother than it has glided all season.
He is Scotland's number one again, after Stephen Maguire's disappointing campaign, but starts from a middle gear, while the likes of O'Sullivan, Neil Robertson and Ding Junhui arrive with momentum.
O'Sullivan has only turned out for six major tournaments all season, winning three of them including the Masters.
The defending world champion starts as clear favourite in Sheffield, looking to complete a hat-trick and match Steve Davis on six world titles. Yet Higgins had the edge in their career-long Crucible rivalry until two years ago, and feels he inadvertently caused O'Sullivan's glory march.
Higgins said: "I think I'm probably the reason he's playing like this.
"He might not say it but I don't think he'd like me to be in front of him.
"He's up there in the bracket with Davis and Hendry and I think I'm probably the reason for that."