Robertson to win in Wales again
Fresh from a 25/1 winner at the German Masters, Jeff Anderson is backing Neil Robertson - and a 300/1 outsider - at the Welsh Open.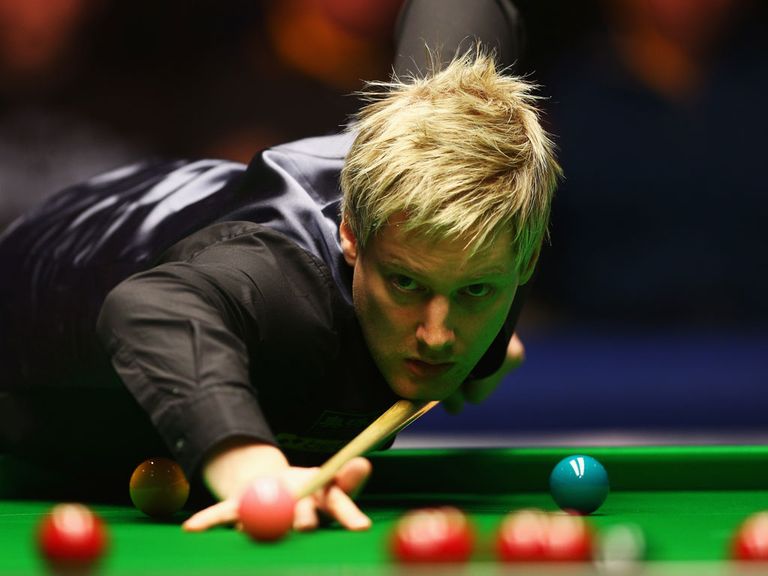 The Welsh Open gets under way at the Newport Centre on Monday and as in the German Masters a fortnight ago the top 16 start in the last 64 - some of those matches have already taken place in qualifying last week in Sheffield.
Because the current standard is so high any match is a potential exit for one of the top seeds. In addition, all matches until the quarter-finals are best of seven so upsets could be on the cards and punters need to tread carefully.
Joint favourite Mark Selby won the Masters and UK Championship either side of Christmas but increasingly needs at least a match or two during an event where he grinds out a victory. This is easier against players who can have their rhythm broken more readily, but against similar players with a grinding type game Selby is more easily unstuck and can struggle.
His first match here is against Steve Davis who in a scrappy game is always very dangerous. This is one of the eight last-64 matches held over to the final venue and in the best-of-seven format he could slip up, so we'll look elsewhere for the potential winner .
Neil Robertson has to be backed here. Stephen Hendry said after the Masters that barring the Aussie's performance which saw him lose to Selby 10-6 in the final, the general standard was poor. That was a bit unfair but Selby's matches in this event generally had a less flowing feel about them and this then reflected on the tournament as a whole.
The Aussie is in great form though and has the class and bottle to win here again having lifted the title in 2007. He opens in Newport in the last 32 against qualifier Ian Burns and the 7/1 outright should be snapped up.
Michael Wasley is definitely one to follow. Based at the South West Snooker Academy in Gloucester, he works with Terry Griffiths, the director of coaching. He made it onto the main tour last year by coming through the tough qualifying school and has already had some cracking wins - especially this year.
He earned his last-32 place here by beating Mark Davis and Anthony McGill - who himself is destined for great things. This comes on the back of reaching the last 32 in the German Masters with victories against Peter Ebdon and Jack Lisowski.
Wasley is well drawn here where he opens against 2007 runner-up Andrew Higginson. If he makes it through his last-16 opponent will be either Judd Trump, who is clearly struggling with his confidence, or one of three players outside the top 16.
As already suggested, there will likely be more than the usual number of shock results meaning that as an outsider progresses further into the tournament and ranking points and prize money increase markedly then they are more likely to meet another player in the same position. This will help them settle more easily than would usually be the case.
Wasley is worth backing at a big price to go deep into the tournament and the 300/1 offered by BetVictor is top value each way.
In the bottom quarter, 41-year-old Anthony Hamilton has been on the up recently at an age when players are usually accelerating down the rankings and thinking about retirement. He beat Trump in Berlin only to go down 5-2 to eventual winner (and our 25/1 winner!) Ali Carter and opens against Stephen Maguire who has disappointed me recently.
The Scot can get very frustrated if he misses an easy ball - especially at the start of a match - and in these short races, and given Hamilton's form, Maguire is vulnerable. The winner will play either Matthew Stevens or again one of three players outside the top 16 so this is another easier section of the draw. Hamilton at a generous 80/1 to make the final is worth a small punt.
In the match betting, it looks worth backing Hamilton and Wasley to come through their opening matches and the double pays just over 7/1.