Selby turns focus to world title
Mark Selby is aiming to succeed Ronnie O'Sullivan as world champion after winning the Masters title in London.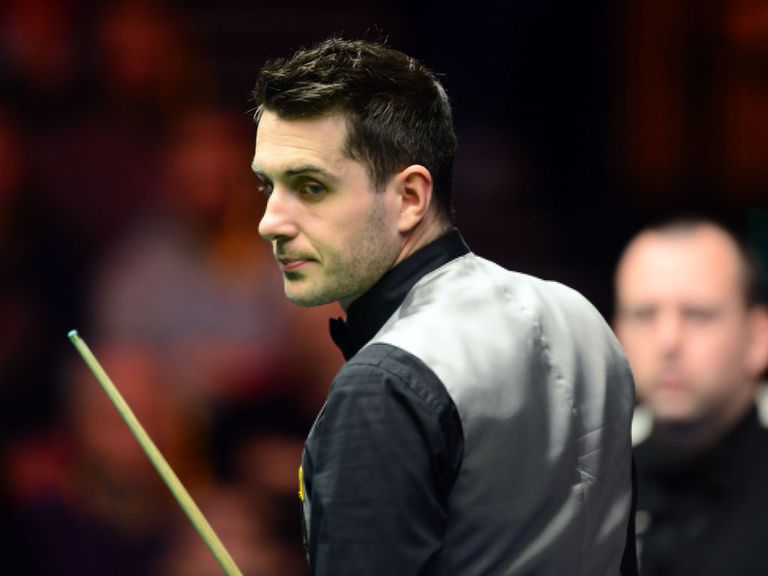 The 29-year-old 'Jester from Leicester' became the first man to win back-to-back majors since Mark Williams a decade ago with a 10-6 win over defending champion Neil Robertson.
"I will be there trying my hardest to win that tournament,'' said Selby, who won the UK Championship in York in December.
"Everyone wants to be world champion. The worlds is the main one and it's the pinnacle of our sport.
"It's a long way away from now until April. A lot of things can happen.
"For me to keep my form up from now all the way to the worlds, it's going to be tough.
"I'll definitely go there trying my hardest and keep putting the hard work in."
O'Sullivan's presence on semi-final day at Alexandra Palace sparked rumours he was preparing to mount a title defence at the Crucible following a lengthy break, but Selby is unfazed.
"It's always nice to win a tournament when Ronnie's involved,'' he said.
"If Ronnie's in the tournament it makes it more difficult, but if he's in a different half (of the draw) and somebody else beats him, it doesn't matter whether he was in the tournament or not.''
Selby pointed to the high standard of the game at present - seven of the 15 matches in London went to a deciding frame - but despite emerging as the best, he believes there is plenty of room for improvement.
He added: "Mentally I feel as though I'm in the best state of mind for a long while. Performance-wise, in patches I still think I can play better.
"My match game seems to be getting better and better. When I'm not playing well I seem to be able to dig it out and scrape through, which is great.
"I seem to find a way to win no matter what."
Selby's semi-final win over Graeme Dott finished after midnight and his final with Robertson looked like it was heading into Monday before he dug deep to win.
He believes that stands him in good stead for Sheffield.
Selby said: "It's a long old tournament - two weeks' long, long duration matches - so it's going to be tough and very tiring.
"A couple of years ago when I got to the semi-final against Dott, I think even Graeme showed in the final he looked drained and had nothing left against Neil.
"I know what to expect, it's a tough tournament but I'll be going there positive and confident.''
After winning £300,000 either side of Christmas, Selby plans to build an extension at home, but it is not for a table.
He prefers making the 25-minute journey to practice.
"I enjoy the fact of leaving the house to go to work,'' he said.
"If I had a table in the house, I'd never be out of it. I'd be practising or I'd get lazy.''
Robertson won the 2010 world title and recorded six centuries en route to his contest with Selby, where his form deserted him.
The Australian believes that if O'Sullivan does return in Sheffield he will be challenged, but will still be the favourite.
Robertson said: "One thing is that when he comes back to the World Championship, he's going to have a lot more fear factor than the last few years.
"I feel he's got to get that aura back where people will twitch against him, top players.
"If he does come back he'll be the favourite.
"He's such a talented player he doesn't really need to keep practising; as long as he's practising once every couple of weeks he'll be all right."
---
Click here for completely free £10 bet with Sky Bet & £5 free every week
---