Selby seeking consistency
Mark Selby knows what the hallmarks are of a great world number one and the Leicester man accepts he did not measure up in his 14 months at the top.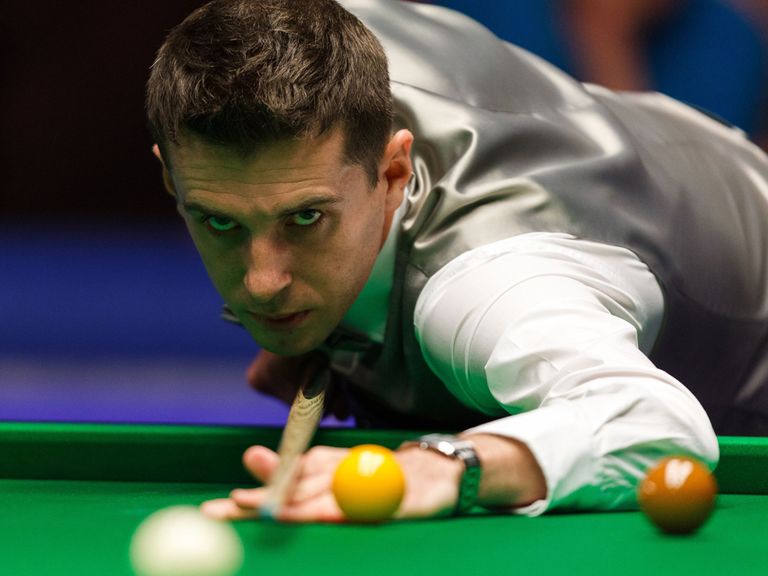 But Selby will again become snooker's leading man should be beat surprise semi-finalist Mark Davis at the williamhill.com UK Championship on Saturday.
And 29-year-old Selby fancies he would come up to scratch in a second stint as number one.
Over a 13-year career he has gathered just two ranking titles, a modest reflection of his great talent, and has become fed up of being perceived as a nearly man.
Selby has made an unfortunate habit of reaching the business end of tournaments without carrying off trophies.
"If you look at some of my performances, like when I played Stephen Hendry last year at the World Championship and had six centuries in a first-to-13 match, I know I can do it," Selby said.
"It's just about doing it with more consistency, like John Higgins, Ronnie O'Sullivan and all the top-class players like that.
"I feel as though when I'm playing on top of my game I can win any tournament and beat anyone, but a lot of the time I go out there and don't seem to play my own game.
"I think it's definitely mental. I can't cue like I do on the practice table. I just seem to freeze. I wish I could just start matches after the interval. If I could do that, I'd be all right. I need to relax a bit more. The trouble with me is I want to win so bad I probably try too hard."
Selby's stint at number one included a period of injury, with a neck problem leaving him almost unable to move his head during a first-round World Championship defeat to Barry Hawkins.
He gave a fist punch on securing last night's post-midnight victory over Neil Robertson at York's Barbican Centre, as he recovered from 4-0 behind to win 6-4.
That demonstrated Selby's hunger for silverware this week, and he added: "It'd mean a lot. It'd mean huge amounts, with what I've gone through with my neck injury, and not being able to practice.
"I don't mind how I win. Come Sunday night if I've won it and my highest break is 60 in the semis and the final I'd be happy with that."
Robertson was sorry to tumble out after holding such an imposing lead, but understands why Selby would be eager to have a second spell as number one.
The Australian said: "If you're number one and you're not winning big tournaments, you're going to have that feeling where you think, 'Am I really good enough to be here?'.
"When I got to number one I won the Grand Prix, the World Championship and the World Open, three big tournaments in the space of seven tournaments."
Davis is not an opponent that Selby would dare underestimate.
The 40-year-old from Hastings is bidding to be the oldest winner of a ranking event since Jimmy White triumphed at the Players Championship in 2004, and has already sent John Higgins and Matthew Stevens home.
Davis has never reached a final of one of snooker's majors but his time may be approaching.
The UK title pays the winner £125,000, which would be easily his biggest pay cheque, and Davis said: "I'll try not to think about winning it yet, although I'm quite close I suppose."
---
Click here for completely free £10 bet with Sky Bet & £5 free every week
---