Three and easy for Allen
Mark Allen won his third European Tour title within the past year by beating Judd Trump 4-2 in the final of the Arcaden Paul Hunter Classic in Fürth, Germany.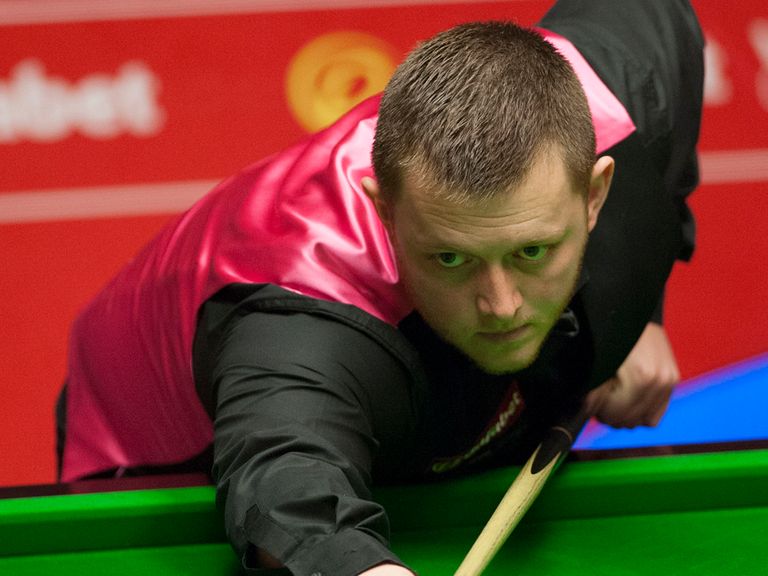 World number nine Allen won two European Tour titles last season and has now won the second of the current campaign to top the Order of Merit having been runner-up to Mark Selby at the Riga Open.
A dramatic opening frame came down to a respotted black after Trump had missed frame-ball green, and he was made to pay as Allen took it. Trump hit back with a break of 92 before a scrappy third frame went Allen's way for 2-1.
In the fourth, Allen had a chance to clear but missed a tough last red to a baulk corner, and Trump took advantage to level the match. Allen regained the lead after a poor safety from his opponent on the last red in the fifth. And the 28-year-old from Antrim sealed victory in the next with a fine break of 88.
"I'm glad I won this one, having been 3-0 up on Selby in the final in Riga and lost 4-3," said the player nicknamed the Pistol. "It shows that I'm going in the right direction, having got to the last two finals.
"I've actually played poorly this weekend so I'm glad the final was a bit scrappy – if it had been open then Judd would have scored heavily. 
"I still feel I need to get more consistent. I don't know why I do better in the European Tour events than the main ranking events because I don't prepare any differently.
"The crowds here are amazing, everything about the tournament reflects well on the name of Paul Hunter and the players feel proud to be a part of it."
Earlier in the semi-finals, Trump beat Ricky Walden 4-1 while Allen edged out veteran Rod Lawler 4-3.Results (Last 16 onwards):
Mark Selby 4-1 Liang Wenbo
Ricky Walden 4-2 Fergal O'Brien
Judd Trump 4-2 Stephen Maguire
Tian Pengfei 4-2 Ronnie O'Sullivan
Dechawat Poomjaeng 4-2 Neil Robertson
Rod Lawler 4-0 Fraser Patrick
Alan McManus 4-2 Xiao Guodong
Quarter-finals:
Walden 4-3 Selby
Trump 4-3 Tian
Lawler 4-2 Poomjaeng
Allen 4-3 McManus
Semi-finals:
Trump 4-1 Walden
Allen 4-3 Lawler