Hendry and Davis given pass
Stephen Hendry has been warned he must make a full-time commitment if he is chalking up his cue for a serious second shot at the sport he once dominated.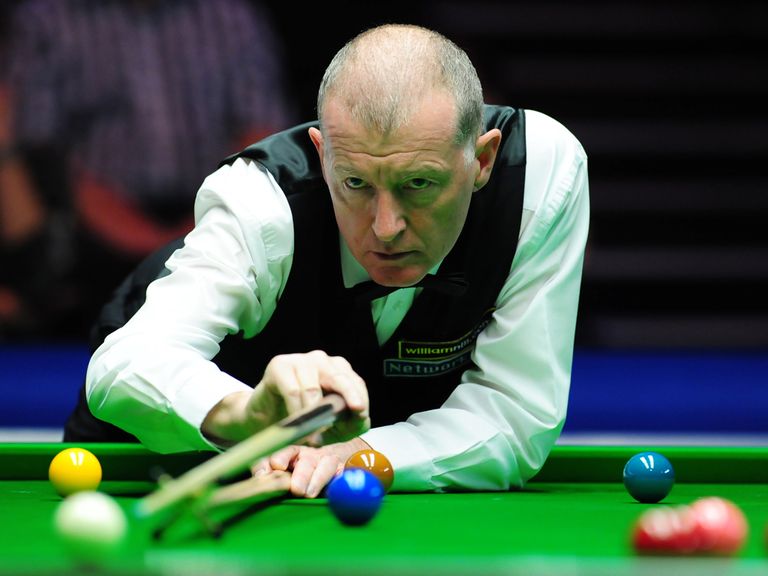 Hendry is expected to come out of retirement, at least on a trial basis, and Steve Davis has received a career lifeline after World Snooker chairman Barry Hearn handed the old-stagers a side-door entry onto the professional tour for the next two years.
Although the pair will not receive full tour cards, the door is open for seven-time world champion Hendry, who retired two years ago, and six-time winner Davis to play at a number of tournaments.
"Both have said they'd be delighted to receive an invitation," Hearn said.
They could yet be back in action at the Crucible in 12 months' time.
Hendry, 45, and Davis, 56, will face the challenge of qualifying events before the big stage beckons under the terms of Hearn's offer, and if those are full with the 128 players who earn tour cards by right then neither will be invited.
Reigning world champion Ronnie O'Sullivan believes Hendry would struggle if he keeps up his current commitments, which include promoting pool in China, alongside a snooker comeback.
O'Sullivan said: "As you get older it's not easy to find the motivation to put your three or four hours of practice in.
"If Stephen came back he'd want to come back just to enjoy it and see if he got the buzz.
"If he found a bit of form he might take it to the next level which would require three or four hours of practice a day and giving up doing the commentating, the exhibition circuit and the trips he does to China."
Hearn giving a licence to cue to Davis, who he has managed for many years, could be perceived as a cosy arrangement.
The pair have been friends and business partners since 1976, with Hearn still managing Davis.
Hearn said: "It was a split decision in my head. I went for friendship as well, and loyalty. I don't know if I'm guilty of that, but if I am I plead guilty as well."
The veteran promoter has always insisted on a meritocracy since taking the top job in snooker in December 2009, but quipped: "I do a really good U-turn."
Davis slipped out of the top 64 this season and hampered his chances of staying in the elite ranks by missing the UK Championship, instead going into the jungle on last autumn's ITV show 'I'm A Celebrity...Get Me Out Of Here!'.
The prospect of Scottish veteran Hendry returning seemed minute when he quit after losing heavily to Stephen Maguire in the 2012 World Championship quarter-finals.
At the time Hendry said: "I haven't been able to play the way I've wanted to play for the last 10 years, and it's just ground me down and down and down."
He has missed competing though, and Hearn said: "Stephen Hendry, I understand, is getting quite serious about playing so we'll have to see what form he brings to the table and how often he wants to play."
A third invitation will go to Jimmy White if he falls off tour, which he will if Ding Junhui's first-round conqueror Michael Wasley reaches the World Championship quarter-finals.
Hearn also announced all living former world champions would be invited to play in qualifying rounds for next year's Crucible tournament, meaning the likes of Dennis Taylor, Cliff Thorburn, Terry Griffiths or even 81-year-old Ray Reardon could be involved.
"I'd like Ray Reardon to play," Hearn said. "I'd like him to turn up. He's invited. I'm not saying he's going to win a game."
Davis said: "It would be amazing to see those players turn up."
Davis is glad to have the chance to remain an active professional, and added: "Stephen Hendry (being back on tour) is an interesting concept. Stephen retired and all of a sudden made noises he might like to play in a few events.
"Wouldn't it be nice to see him back. Yes, if he fancied it."