Trump outlasts Ford
Judd Trump survived a test of nerve on a day his form deserted him to edge through to the second round of the Dafabet World Championship.
World Championship. Click here to bet.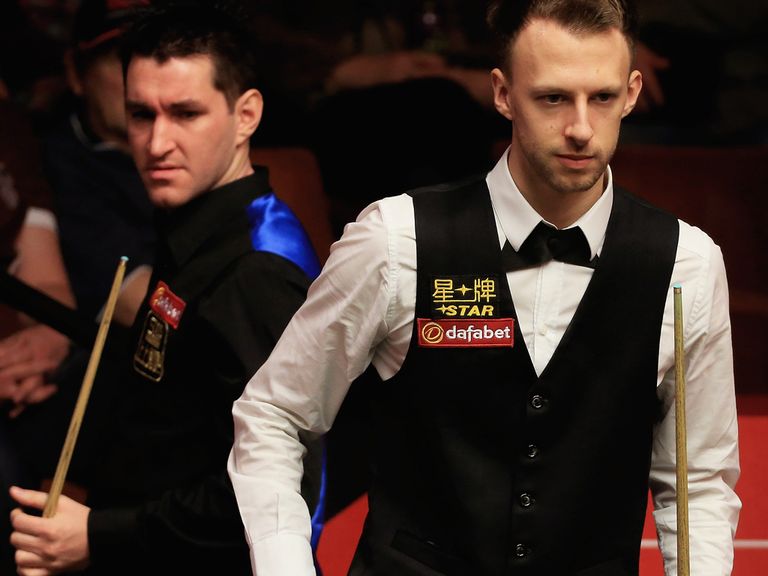 Runner-up to John Higgins in Sheffield in 2011, Trump was well beaten in the semi-finals by Ronnie O'Sullivan last year and has endured a distinctly mediocre 2013-14 season, with a run to the German Masters final his best achievement by far.
The Crucible finale presented Trump with a chance to put it all right, but the 24-year-old was drastically out of sorts in the second session of his clash with Tom Ford, seeing a 6-2 overnight lead reined in. Leicester-based qualifier Ford got back to 8-8, and another major shock, after the early defeats for Ding Junhui and John Higgins, was in the offing.
But with his tournament hanging in the balance, Trump dug deep and ground out two attritional frames to win 10-8 and set up a second-round clash with Ryan Day.
Trump said he felt "relief" at reaching the last 16, admitting: "Every time I got in I didn't feel comfortable."
But he added: "It doesn't matter how you play if you become world champion."
The Jimmy Choo shoes Trump wore were the only thing that sparkled about the session for the 24-year-old.
"I just got bored and started to take everything on," Trump said. "If I carried on playing like I was then he would have won.
"He played quite slow. I think the pressure got to him probably and he started to doubt himself and think about things a little too much."
Former number one Trump has slipped from third to eighth in the world rankings this season.
He tried to be positive, adding: "There have been world champions in the past that haven't played well and won.
"The thing for me is to not get too disheartened."
Trump was joined in the second round by last year's World Championship runner-up Barry Hawkins, the Kent man a crushing 10-4 winner over Tamworth's David Gilbert.
Bet now on the World Championship!