Maguire hits back to defeat Brecel
A relieved Stephen Maguire withstood a barrage from Belgian prodigy Luca Brecel to reach the third round of the UK Championship in York.
UK Championship. Click here to bet.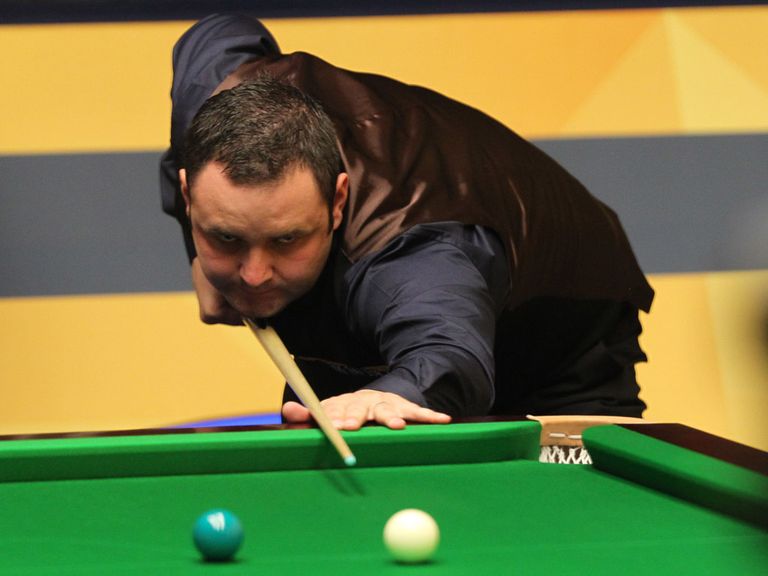 Former world number two Maguire thought he was on his way out of the Barbican Centre tournament when he trailed 4-1 and 5-2 against 18-year-old Brecel, but he finally found his best form in the later stages.
Having made 99 in frame six, the Scot won the last four frames with the help of a 68, a 50 and a closing 91.
"I didn't fancy that at all at 5-2, didn't fancy spinning off four," Maguire said. "I'm just very relieved.
"Even in the last frame it could have gone either way, he got in and hit the balls nice.
"I pushed the boat out in the end, went for a cross double and it paid off."
Ricky Walden also went through after a 6-2 win over Leeds' Peter Lines.
Lines took the first frame comfortably but Walden, the world number 12 from Chester, led 4-1 after breaks of 54, 66 and 79.
Lines pulled one back and had a chance in frame seven, but Walden won it and finished the match with a 76.
"It was a tough game there," said Walden. "I was a bit sloppy in the first two frames and got a bit lucky but once I got a frame on the board and took control I played pretty well.
"I scored okay, not as heavily as I would like but I was still putting 50s, 60s and 70s on the board so you're going to be tough to beat when you're doing that."
Matthew Stevens needed a contender for shot of the tournament to put his match against Yu Delu to bed.
The Chinese player came from 2-0 down to level at the interval and the players alternated frames to 5-5.
The decider lasted over 40 minutes, with a good exchange of snookers on the colours. Yu sank the blue but could not get on the pink and Stevens then hammered a superb long pot into the yellow pocket to win the game.
"It was about time I potted a long ball," he said.
"It was a poor game. Yu probably played better than me and how I won playing like that, I don't know. But I'm in so I can improve.
"You go in the club one day you can't pot a ball, and the next day you have two or three maximums. It's a funny game."
---
New Sky Bet customers: Claim free £5 bet every week
---