O'Sullivan warned by Hearn
World Snooker chairman Barry Hearn has warned Ronnie O'Sullivan he could be charged with bringing the game into disrepute following his latest Twitter outburst.
World Championship. Click here to bet.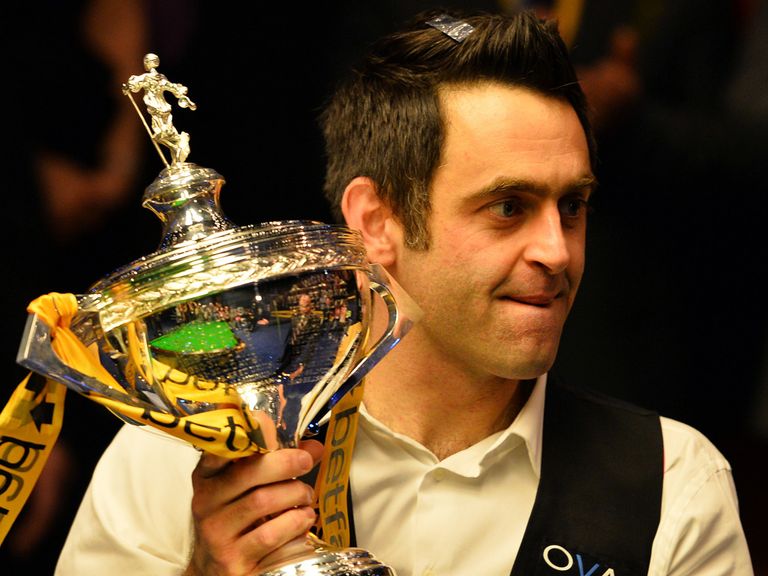 Snooker was rocked on Monday when Stephen Lee was found guilty of match-fixing charges relating to seven matches in 2008 and 2009 and could now face a life ban.
In the aftermath of that verdict, O'Sullivan sent a series of Tweets alleging that Lee was not the only player to have thrown matches, prompting Hearn to stress that the five-time world champion has a duty to report anything untoward to the relevant authorities.
"World Snooker will be writing to Ronnie to say that under his player's contract it is his responsibility to report any incidences he's aware of and failure to do so would lay him open to a charge of bringing the game into disrepute," he said.
"There's no point in making vague announcements, if he knows something he has a responsibility to be specific and World Snooker will be writing to him on that basis.
"If he has names and he knows of incidences he has an obligation and a duty to report them and failure to do so will put him in breach of his players contract.
"I don't know what's behind his Tweets. Sometimes there's nothing behind them and sometimes there is. It's for him to tell us.
"He's either got to say, 'actually I don't know anything', or if he knows something then he has a responsibility to tell us and if he doesn't tell us then he could be brought into disrepute."
Lee was suspended last October pending a hearing by Adam Lewis QC, which took place in Bristol last week, and could be banned for life when The World Professional Billiards and Snooker Association confirm his punishment next Tuesday.
But O'Sullivan claims Lee is not the only one engaging in corruption, and Tweeted: "I've heard there's many more players who throw snooker matches .. I suppose Steve lee was just caught out.
"I just love putting it out there bring it all out in the open.. Nothing like a bit of transparency is what I say.
"No need to worry if you got nothing to hide. But plenty of people have got loads to hide. That's why there is no free speech . There (sic) hiding.
"They will prob fine me for talking about it.. They don't like you doing that.. Like to keep things under the carpet."
O'Sullivan has often proved a controversial figure, threatening retirement on several occasions and taking a near 12-month sabbatical before successfully defending his world title earlier this year.
He returned to competitive action for the first time since that triumph in Doncaster last month but once again finds the focus on his actions off the baize as he begins preparations for a tilt at a sixth world crown next year.
---
Sky Bet Free Bet Club: £10 free bet - £5 free every week
---