Robertson v Selby in final
Defending champion Neil Robertson will meet Mark Selby in Sunday's Masters final at London's Alexandra Palace.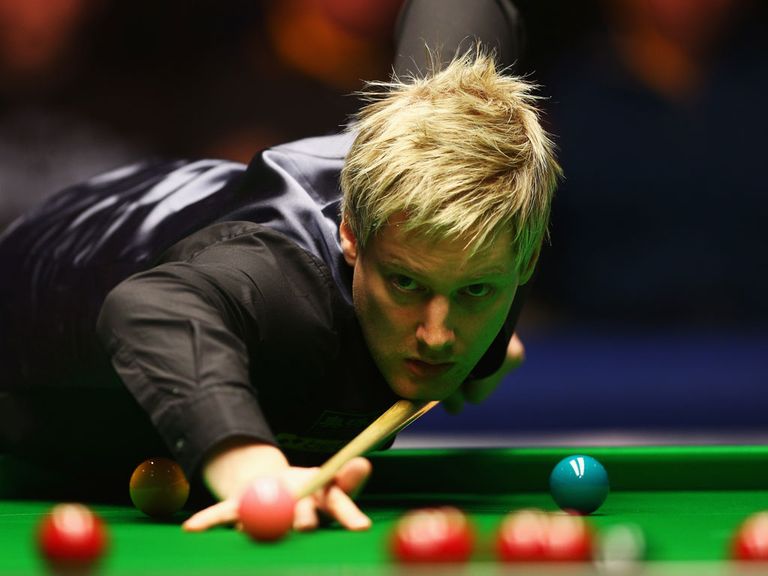 The Melbourne-born 30-year-old sealed his berth with an impressive 6-2 victory over Shaun Murphy while Selby was a 6-5 winner over Graeme Dott in a late-night battle.
Ronnie O'Sullivan turned in an appearance at the venue, with the four-time Masters champion said to be visiting friends. O'Sullivan, 37, remains on a break from snooker, having played just one low-profile competitive match since winning last season's World Championship.
But on the table the star turn was obvious.
Robertson's World Championship feats caused a stir in Australia, with a large Australian press presence on the night in May 2010 that he won the Crucible title.
But Cambridge resident Robertson accepts he has a generally low profile outside Britain and beyond snooker enthusiasts, and he knows that another Masters title will go unnoticed by many of his countrymen and women.
The ongoing tennis Australian Open has been capturing the focus of the public back home, however Roger Federer's straight-sets victory over the big home hope Bernard Tomic means attentions could drift from the action at Melbourne Park.
Explaining where he fits in the Australian sporting spectrum, Robertson said: "If I lose the final, I won't get a word in the papers. The Australian Open is on and Tomic is out so that might give me a little window of opportunity.
"If I win tomorrow with nine centuries in a row I might make a little piece in the papers somewhere.
"It is a bit frustrating but that's the way it is."
Having beaten Murphy in last year's Masters final, Robertson never looked like allowing the Englishman to gain revenge. And an under-par performance from Murphy made it comfortable in the end.
Robertson fired a break of 84 to take the opening frame and further runs of 132, 85 and 127 saw him heavily outscore the 2005 world champion.
Only three players have successfully defended the Masters title: Cliff Thorburn, Stephen Hendry and the late Paul Hunter.
Robertson now has a golden chance to join that club, and he said: "It would mean everything. It's a great opportunity to become a part of history."
Robertson, readying himself for the best-of-19-frames final, had no plans to watch the clash between Selby and Dott, which proved sensible as it became a mentally exacting tussle.
Dott had breaks of 111 and 75 in establishing a 4-1 lead, and the man from Larkhall looked to have struck on top form.
The turning point in the match came at the end of the sixth frame, when both men missed frame ball before Selby rattled it in. Selby had left himself a fine cut on the pink to the green pocket and failed to sink it, leaving the ball for Dott who rammed it in the pocket.
He had everything to do to come down for the black on its spot though, and left the white ball short of the ideal position. Dott, with his confidence up, took it on, but he missed it and the black rattled around the jaws, settling over the pocket to give Selby an easy frame-clincher.
From the brink of 5-1 behind, Selby was instead only 4-2 in arrears, and he ground his way back to 4-4. It was attritional rather than in any way an attractive brand of snooker from the world number one, but it had the desired effect from Selby's perspective.
He looked set to make it 5-4 but Dott won frame nine on a respotted black having needed a snooker as the match time ticked past four hours.
It was a big blow for Selby but he pounced in frame 10 when Dott missed a brown to the centre pocked and took the match to a decider with a break of 65, then added a 53 in the last to complete a gritty comeback.
"I think the match was pathetic really," Selby told BBC2. "Both of us struggled. I just couldn't focus.
"It was just a matter of digging in and plodding on. I didn't feel comfortable out there. I felt really flat. If I can get a better night's sleep I think I should be okay tomorrow."
---
Click here for completely free £10 bet with Sky Bet & £5 free every week
---