Murphy ends Higgins challenge
Shaun Murphy snatched victory from the jaws of defeat in a Betfair Masters thriller against John Higgins to set up a semi-final showdown with Neil Robertson.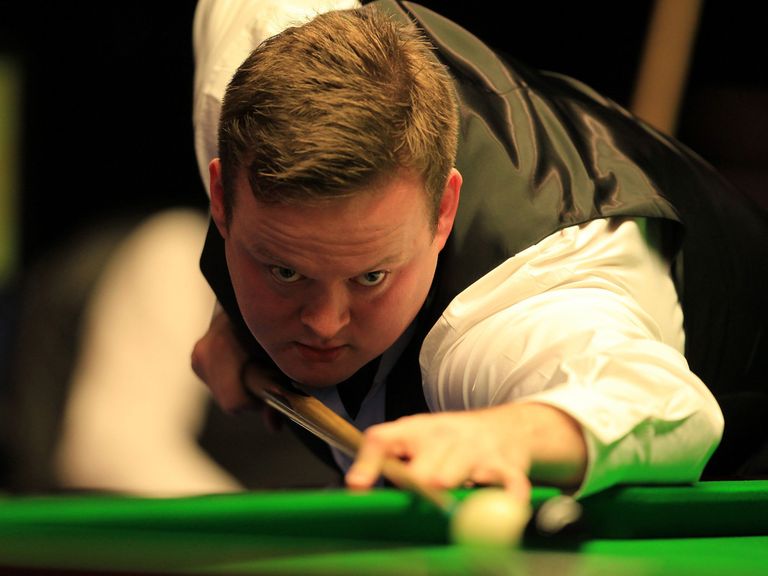 It seemed as though Higgins was coasting through the deciding frame as he built a 51-0 lead, but when he missed a tricky blue Murphy took his unexpected chance with a brilliant 66 break to earn a 6-5 win.
Higgins would wonder how he lost a match in which he had led 4-1 and 5-4 as he shook hands with his fellow former world champion.
Scotland's four-time Crucible champion has won two Masters titles but it has not been a tournament that has brought him consistent success, exemplified by his 10 first-round defeats.
This evening he spent most of the first frame in his seat, as Sale-based Murphy fired in an 85 break to surge ahead, but the Scot took four in a row to seize a convincing lead, albeit with a best break of 69 at that stage.
In a tournament that has seen a host of fine fightbacks, Murphy dug in and runs of 70 and 77 helped him level up at 4-4, before 61 from Higgins halted his opponent's charge.
Higgins trailed in frame 10 but Murphy lost position in a break. Then, after building a 49-36 lead, Higgins missed a red to the corner as he looked to dislodge another from the side rail, and to the Scot's anguish he left it for Murphy, who this time showed no weakness in making it 5-5.
The decider, remarkably the sixth to have been required in the 10 matches that have been played at the tournament this year, seemed to be only going one way when Higgins reached 50, but he then put too much pace on the white when potting a red, leaving him a tricky blue from the side cushion.
It stayed out and Murphy had the table at his mercy, an unexpected chance. It was a moment of truth and Murphy played the break perfectly, sinking a super pink to clinch the match and a shot at Robertson on Saturday afternoon.
Earlier, Robertson reckoned he played the shot of his life to set up a match-winning century as the defending champion edged out Mark Allen.
With a thrilling contest into a decider, Allen put Robertson in all sorts of trouble when he ran through off a red to tuck in snug behind the yellow which was just off its spot.
Robertson's only real chance of an escape was to target a red hanging over a top pocket, and Allen could do nothing but watch as his opponent went off the baulk cushion and down to the pocket, clipping in the red and landing on the black.
Allen labelled Robertson's shot a "fluke", but the 30-year-old Australian insisted it was played with the highest degree of skill.
"It was like trying to read a really horrible putt on a green. In terms of judgement it was probably the best shot I've ever played," Robertson said.
"It's lucky but it's not a fluke.
"The blue was in the middle of the table and that makes it quite tough, so I had to play the white in a certain way that the white will arc and miss the blue and then to judge the pace and pot it and still be on the black."
Allen said: "He only fluked one ball, he still had to go and pot the rest. Not many players would have made a century from the way the balls were sitting."
---
Click here for completely free £10 bet with Sky Bet & £5 free every week
---