McCall plots Ulster downfall
Saracens director of rugby Mark McCall has been central to some of Ulster's most glorious moments - but on Saturday he will be plotting their Heineken Cup downfall.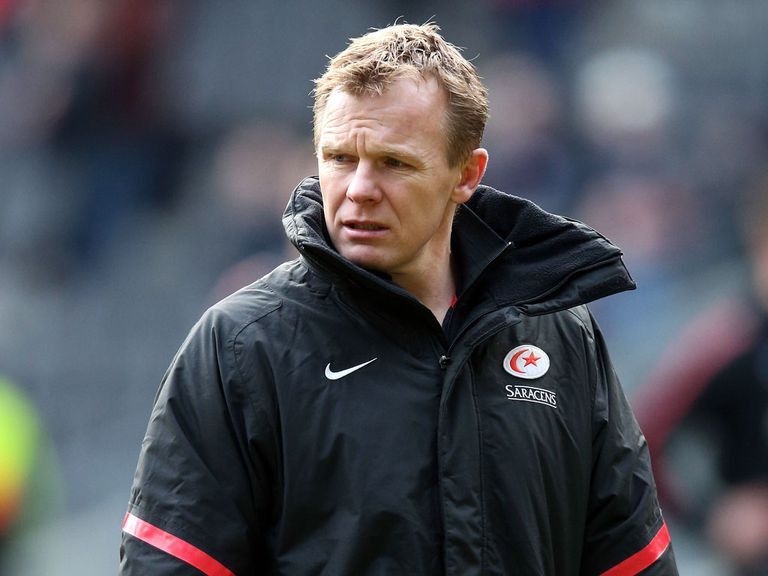 McCall was the club captain when Ulster were crowned European champions in 1999, although a neck injury which ultimately ended his career denied him the chance to play in the final against Colomiers.
David Humphreys captained Ulster in McCall's absence but the iconic photograph shows the two great friends jointly lifting the Heineken Cup trophy at Lansdowne Road.
On Saturday, in a twist of fate, they will be in opposite coaching boxes at Twickenham, with Humphreys now the Ulster director of rugby.
Seven years after that Heineken triumph, McCall delivered the Magners League title to his native province after graduating to become Ulster head coach.
But while his rugby roots lie at Ravenhill, McCall's loyalty is firmly with a Saracens side who are top of the Aviva Premiership and targeting a first ever Heineken Cup semi-final.
"If you are asking me about the Ulster connection, for me it won't make it any better or worse if we win or lose because it is Ulster because I have a real attachment with this group of players," McCall explained
"We have been together for four years now and we have been through a lot over those four years. To get into a semi-final with this group of players would be a great thing.
"I don't even know nine of their potential starting line-up. I am great friends with Jonny Bell and great friends with David Humphreys and those friendships will continue regardless.
"If we lose, I hope they win the thing - but I hope we win the thing. You grow emotionally attached to the group that you are with and that's how I feel."
McCall played with Humphreys and Conor O'Shea for London Irish in the early days of professionalism.
All three are in Heineken Cup quarter-final action this weekend, with O'Shea now in charge of Aviva Premiership champions Harlequins.
"It was a brilliant time. We were in our mid-20s in London with the first couple of years of professional rugby," McCall said.
"It doesn't surprise me that they moved into jobs that they are doing. When David became captain of Ulster, things changed for him.
"He was always a great thinker of the game. He could have been a lawyer but decided to go into the coaching, which is great."
McCall's own route into coaching opened up when Colin Wilkinson, the former Ulster full-back, decided to focus on his career as a car salesman.
"Ulster had a part-time backs coach (Wilkinson) who was a car salesman who couldn't get away. He was asked to do it full-time but said no and I jumped in," said McCall, who moved into the top job in 2004.
"I was 35 or 36 and was coaching half my friends when I started off. I think I did OK but I have learned a lot and developed a lot since then."
Year on year, Saracens are growing in European pedigree. They ran out of steam last season and lost in the quarter-finals to Clermont Auvergne but McCall has a fully fit squad heading into a formidable challenge this weekend.
"Last year it felt that we arrived at the quarter-final against Clermont more in hope than expectation and the game seemed to be done in 25 minutes," he said.
"But we're a stronger group this year. Our ability to deal with setbacks is way better than it used to be. We have proven that in games this season.
"Ulster's season did tail off a bit (after 13 consecutive wins) but we have ignored what happened to them in February and March because most of their best players weren't playing.
"They have also got some top class rugby players."
---
Click here for completely free £10 bet with Sky Bet
---