Pennell keen to seize chance
Chris Pennell is determined to pounce on England's weakened resources for the first Test against New Zealand to launch his international career.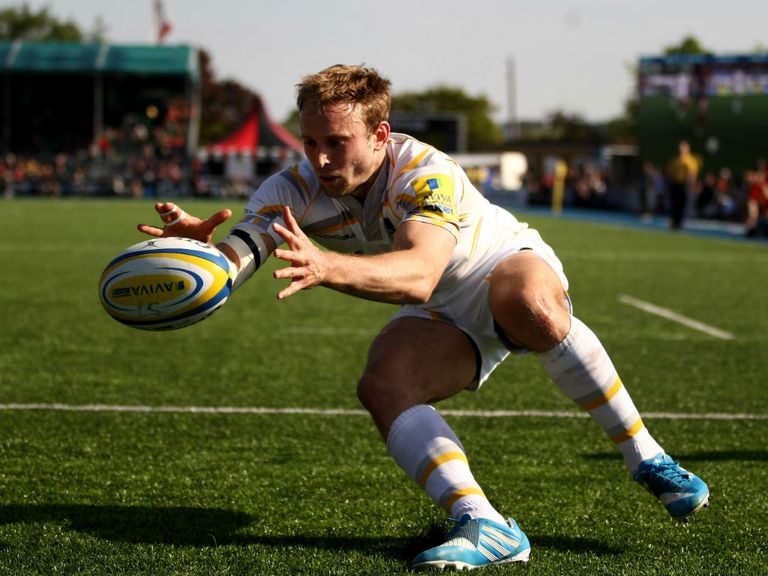 The International Rugby Board has been heavily criticised for deeming Saturday, June 7 the second weekend of the month in their summer schedule.
The IRB in effect ruled the May 31 Aviva Premiership final falls into their definition of June, forcing England to start their three-Test series against the All Blacks a week earlier than anticipated.
As many as 15 Saracens and Northampton stars could miss England's first Test in Auckland by virtue of competing for the Premiership title.
Uncapped Worcester full-back Pennell is among the few aiming to profit from the wrangling however, keen to establish a Test presence against the world champions.
"I've got no complaints about the way the end of the season has shaped out personally," said Pennell, now a strong contender to make his Test debut in Auckland.
"It's an opportunity for me and that's how most players get their chance - through someone else not being available, be it through injury or fixture clashes. So I'm hoping it's my time for that.
"I need to keep showing improvements in training and give a good account of myself, and whether opportunity comes in the first Test or even at all I don't know yet.
"But I'll certainly make sure I'm in a position where I'm ready to take my chance. Now that I've been given the plane ticket, I need to make sure I do something with it."
Head coach Stuart Lancaster led an initial 30-man squad including seven uncapped stars jetting south on Tuesday, with a follow-up group to be confirmed on June 2.
Pennell believes winning his first international call-up despite suffering Premiership relegation with Worcester indicates the "refreshing changes" Lancaster has made to the England set-up.
Worcester boss Dean Ryan has championed Pennell's England cause all season, and the 27-year-old admitted he has been indebted to his club coach.
"I think I probably owe Dean a beer or two after the amount he's been pushing me forward," said Pennell.
"I am delighted: it's obviously been a season of mixed emotions, but to finish it in this way means a huge amount and I'm really excited about this opportunity.
"It's quite a refreshing change in essence from the England coaches, Stuart having come through with Leeds. He knows what it's like to be at a club that aren't necessarily always fighting at the top end of the table.
"He's well aware there are players that can go under the radar, but I guess I'm in the fortunate position that I'm one of those who has managed to do enough to warrant being looked at.
"Again I probably owe Dean a lot for that, for the amount he's pushed me.
"I guess it gives a bit of hope to young English talent coming through, it doesn't necessarily mean you need to move on to a new club, in order to play for England.
"And that's something I've believed since I first started at Worcester."
Pennell toured New Zealand with Old Swinford Hospital School in 2004: a decade on he could not hide his pride to return in full England colours.
"If I'm going to get chucked into the international arena, it may as well be against the best side in the world," he said.
"It's a huge challenge and a huge opportunity. I just can't wait to get back out there.
"You have to rely a lot on instinct. At club level I guess I've had more time in training to think things through, evaluate what next. But the speed at which things are done here, you don't always have time.
"I need to just play with my head up and play with a bit of instinct, which isn't easy to do at times, but again it's something I've really relished and enjoyed."
---
New Sky Bet customers: Free matched bet up to £30
---