Wilkinson tribute to Borthwick
Jonny Wilkinson has described his former England team-mate Steve Borthwick as "inspirational" ahead of Saturday's Heineken Cup final at the Millennium Stadium.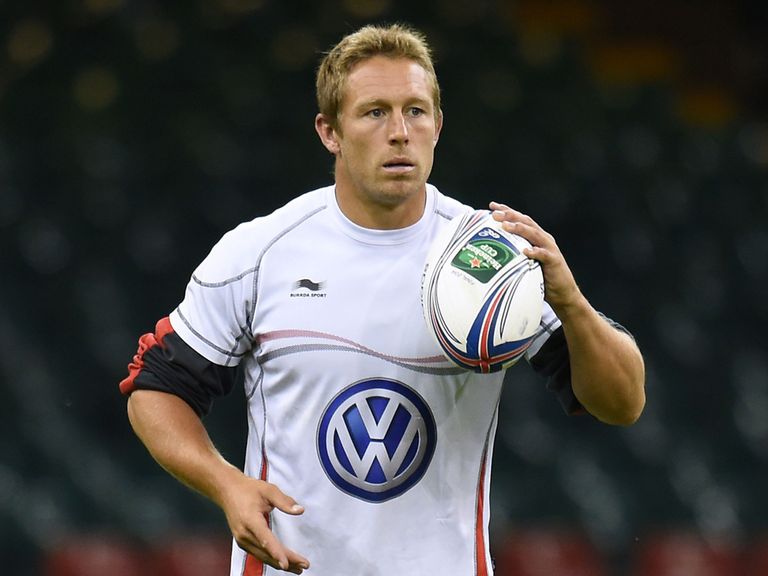 Both players will captain their respective teams - Toulon and Saracens - in pursuit of club rugby's European title.
And the showpiece fixture also sees them making a penultimate appearance before retiring after enjoying outstanding careers for club and country.
"I have known Steve for a long time," Toulon fly-half Wilkinson said.
"He's been inspirational. He has never compromised his values, his desires, his drive.
"All the values that sum up rugby brilliantly, he has got them in hordes. There has never been a moment where he hasn't given everything.
"There is a huge amount to be said about Steve. Underneath it all, it is the strength and values of a man that really count."
Borthwick has been named in the Saracens team despite suffering a pectoral muscle injury during last Saturday's Aviva Premiership play-off victory over Harlequins that club rugby director Mark McCall said earlier this week made him no better than a 50-50 prospect.
Wilkinson, who will be 35 on Sunday, announced his retirement earlier this week and he said ahead of Toulon's second successive Heineken final appearance: "I felt the time had come to say that's that.
"It is something I felt I had to do. I feel relieved that I have announced it.
"I have always been about the team, for the group to do well. This game is the biggest one as far as I am concerned at the moment. Next week doesn't really exist.
"It simply comes down to the here and now, and for the here and now to be a Heineken Cup final is incredible.
"But the thought of leaving the final without a happy ending to this journey is a painful one, so we've got to do everything we can to try to make sure it doesn't end like that.
"To do well in this competition takes so much. We've had some lucky breaks go our way and without those, who knows? To have the opportunity to fight again for it is amazing.
"You have to be a better team than last year just to keep moving forward, whether that's in the Top 14 or the Heineken Cup. You have to get better, because everyone else is getting better."