Tom denies greed behind Euro move
Leicester chairman Peter Tom has insisted that top English and French clubs are not trying "to run off with the gold" after announcing plans for a major new competition next season.
Heineken Cup. Click here to bet.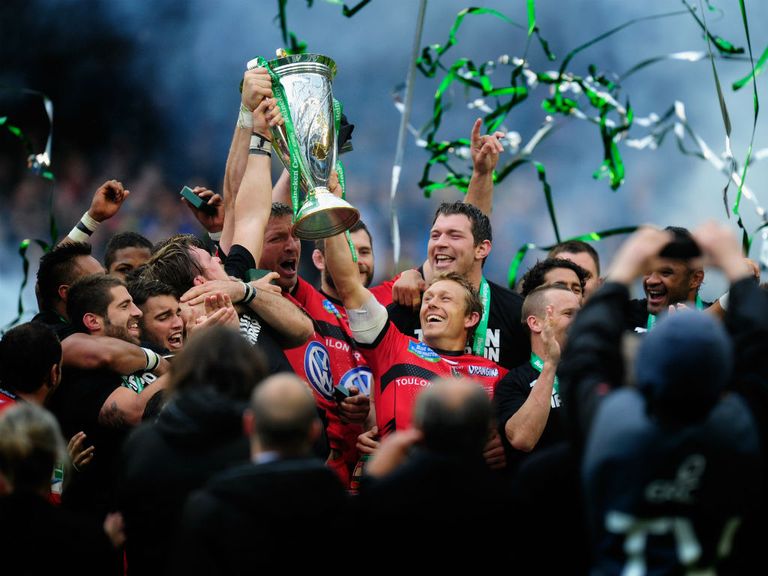 There has been no weakening of an Anglo-French alliance forged in frustration over European Rugby Cup chiefs' lengthy - and so far unaccomplished - attempts to thrash out a fresh Heineken Cup and Amlin Challenge Cup tournament agreement, taking effect from mid-2014.
While ERC directors say negotiations "towards a defintive solution" are needed "to begin again in earnest", there is no sign of the English or French clubs budging.
Premiership Rugby, the umbrella organisation for England's 12 Aviva Premiership clubs, met senior Rugby Football Union figures on Wednesday night, including chief executive Ian Ritchie and former England captain Bill Beaumont, to outline their position.
And Ligue Nationale de Rugby president Paul Goze has said there is currently "no alternative" for English and French clubs other than to make their own competition arrangements.
Premiership Rugby and the LNR want changes to the structure of both continental competitions, principally over the number of teams involved, the qualifying process and how funds are distributed.
"ERC were informed in June 2012 the English and French clubs would be giving notice that they weren't going to continue," Tom told Press Association Sport.
"For many reasons, which are quite hard to understand, I am not sure how seriously that message was interpreted. It has been extremely frustrating.
"We wanted something that we felt was more equitable. The money has never been shared out particularly fairly.
"You have the English and French clubs slogging it out in terms of qualifying for the Heineken Cup, so this is really trying to make it more equitable. It is not the English and French clubs being greedy.
"The game has evolved, and there are a whole host of ideas that have been bounced around. We have been involved in chats about a world club championship in Monaco, for instance, and another one out in the Emirates.
"It (Heineken Cup) has been a great competition, but we think our proposals would make it a much more attractive competition."
Premiership Rugby's £152million four-year deal with BT Sport, which has just started, incorporates coverage of European games involving English clubs from next September.
And Tom reiterated the Premiership Rugby/LNR stance that any Celtic or Italian teams would be welcome to join the proposed new venture.
"We would like them (Celtic countries and Italy) to join us in the European Cup mark two. We would be very, very happy for them to join us," he added.
"I would hope the other nations would have some realism and want to join us in a competition that would be much more attractive and be a lot better financially.
"This is not the English and French trying to run off with the gold. It's genuine."
Tom, meanwhile, believes the RFU has "a complete understanding" of what England's leading clubs view as the future for top-level European competition following Wednesday's meeting.
Any new tournament would need RFU and French Rugby Federation approval as the respective governing bodies.
"The RFU representatives - Bill Beaumont, Ian Ritchie and others - would have left that meeting with a complete understanding of where we were," Tom said.
"And I would hope that from that they would support us because I do think this is in the best interests of English rugby. We have made our case to our own union very strongly."
A meeting of the 12 Aviva Premiership club chairmen is scheduled for early next week, and they will assemble on the back of reaffirmed support from France.
"We are not threatening not to participate in the European Cup - we are saying we will not participate," Goze told rugby365.
"We are taking a decision not to play in this competition in its current format. We think that there is no alternative. The English are on the same wavelength as us."
---
Sky Bet Free Bet Club: £10 free bet - £5 free every week
---