Sonny Bill Williams in NZ squad
Former All Black Sonny Bill Williams has pledged to "play with all my heart" to justify his late call-up for New Zealand's World Cup defence in England and France.
Tournament Winner 2013 Win Outright: New Zealand 3/1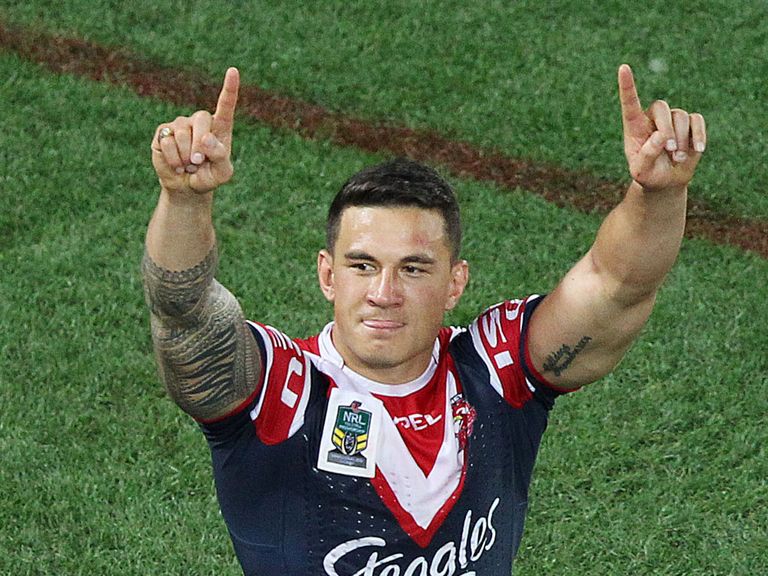 The 28-year-old back-row forward was omitted from the Kiwis' initial 24-man squad, with the selectors claiming he had "other commitments" which fuelled speculation that he was set to return to the 15-man code.
However, 24 hours later, Williams told national coach Stephen Kearney of his change of heart and officials acted quickly to work the Sydney Rooster into the travelling party, axing Melbourne back rower Tohu Harris to make way for him just hours before the deadline to submit World Cup squads.
"I'm really sorry about the Tohu situation," Williams tweeted. "It was never my intention. I just followed my heart, now I promise I'll play with all of it."
Williams, who caused a huge controversy when he walked out on Canterbury Bulldogs five years ago to play rugby union in France, signed a 12-month deal with the Roosters at the start of the season and was non-commital when asked about his future plans in the immediate aftermath of his club's NRL Grand-Final triumph on Sunday.
Williams gives few interviews and turned to Twitter to explain his sudden about-turn.
"After a few tough seasons topped with an amazing one with the boys at the Roosters, I was then faced with the opportunity to have a long awaited break and go on holiday with my family," he wrote.
"Without thinking the whole situation through thoroughly, I eagerly jumped at the chance to chill out and rest.
"After having some time to really think about how much representing my country means to me, I decided to then put my name forward for selection."
Kearney admitted the decision to stand Harris down had been a tough one but he could not pass up the chance to include one of the biggest names in world rugby.
"It's been a tough situation but Sonny brings things to the group that we couldn't ignore," Kearney said.
"He has had time since his NRL Grand-Final win to clear his head and he wants to represent the Kiwis on the world stage. He missed our 2008 World Cup win and his inclusion will be a great asset in trying to repeat that success this year. It's not only his footballing ability, but also what he brings off the field which will benefit the team.
"Tohu handled the situation as well as anyone could. It was a conversation no coach would like to have, but he's a terrific young man and I'm sure he'll have many more opportunities to pull on the black jersey.
"It's been a unique set of circumstances for all involved, but for now our focus is getting set to defend the World Cup with the team we have."
Harris, who made a try-scoring debut for Melbourne in the World Club Challenge win over Leeds at Headingley in February and won his first cap against Australia in April, put on a brave face when told of his axing.
Kiwi officials tried to soften the blow by taking him on the tour in a development role but he has opted against it to undergo surgery and get ready for the Storm's 2014 campaign.
"I was very much looking forward to going," Harris said. "However, I understand the decision that has been made and hope I get another opportunity to play for the Kiwis in the future."
The selection caps a remarkable year for Williams, who was a key figure for the Roosters in their run to the Grand Final and subsequent win over Manly, and provides a timely boost for the 14-team tournament, which gets under way at the Millennium Stadium on October 26.
Williams won seven caps before quitting league for the 15-man code in 2008, going on to lift the World Cup with the All Blacks and winning the Super Rugby title with the Chiefs in 2012.
Williams' about-face came without any assurances that he would remain in rugby league, but does give hope that his mooted return to the Chiefs in 2014 may not be a fait accompli.
---
New Sky Bet customers: Claim free £5 bet every week
---