McDermott puzzled by NZ focus
Leeds coach Brian McDermott is baffled by reports that New Zealand Warriors want to sign his academy captain Jordan Baldwinson.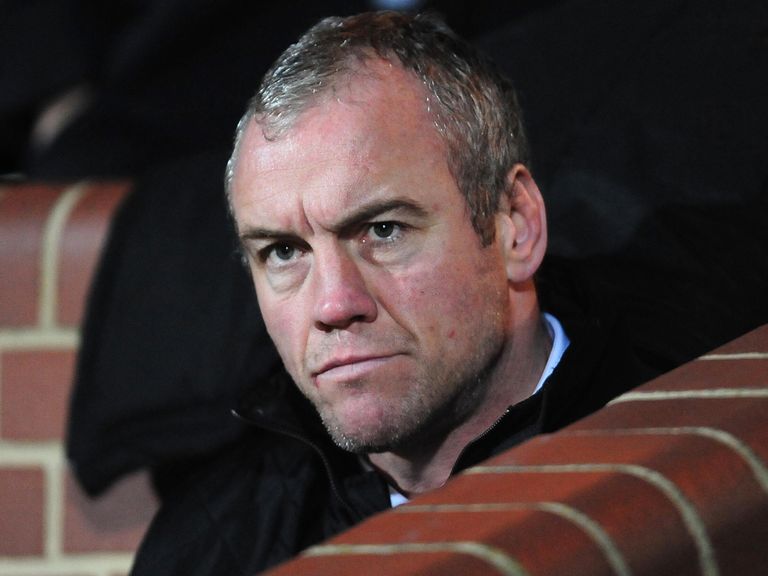 It is not that McDermott does not rate the 19-year-old loose forward, who made his Super League debut against Widnes last week - simply that he is mystified why NRL clubs have suddenly become infatuated by rising English talent.
It is no surprise that Australian clubs, encouraged by the impact made by Adrian Morley and Gareth Ellis in the NRL, have moved to secure established England internationals of the calibre of Sam Burgess, James Graham, Gareth Hock and Lee Mossop.
The Auckland-based Warriors are thought to have got the prized signature of Sam Tomkins in the bag but their interest in the little-known Baldwinson does not make much sense, especially to McDermott.
"I've heard that rumour," he said. "I'm not sure if there is any foundation to it.
"The broader question to ask is why clubs in the southern hemisphere feel the need to come over here and sign up some young English players?
"The game is supposed to be bigger over there, they've a huge pool of players and there is more money in the game over there."
The scrapping of Super League's Under-20s competition at the end of last season prompted something of an exodus, with a host of players not guaranteed places in their club's 25-strong senior squads taking the opportunity to try their luck Down Under.
Wigan full-back Matty Russell, who saw his pathway blocked by one Sam Tomkins, signed a two-year deal with Gold Coast Titans and ex-Huddersfield and St Helens hooker Scott Moore joined North Queensland while other fringe Super League players secured moves to the Queensland Cup, the step below the NRL.
They include Lee Mitchell (Warrington), Hull KR pair Louis Sheriff and Dave Petersen, Bradford's George Marchant and Danny Bravo, of Leeds, who all initiated the moves.
However, New Zealand Warriors' apparent move for Baldwinson and 20-year-old prop Glenn Riley, who made his Super League debut for Warrington this season, suggests a sea change in attitudes in the southern hemisphere.
McDermott added: "Ever since I've been involved with the game, there's been a strong sense of disdain from the NRL in terms of how they regard Super League.
"Over the last couple of decades I've seen enough of a lack of respect for Super League so I wonder why all of a sudden there's been a shift in focus where their juniors aren't good enough and they have to go pick some kids from Leeds and Wigan."
Of course, the sudden interest can be viewed as a massive compliment to Super League and their ability to produce talent - especially Leeds and Wigan, who are currently reaping the benefits of their youth policy as they both grapple with a mid-season injury crisis.
McDermott believes the clamour for young British talent vindicates the talent identification and nurturing that has been happening since the advent of Super League in 1996.
"We've had a belief in Super League for a number of years," he said. "It's about getting the best out of your resources.
"And we've had to do it against the current. We're not as well resourced, we haven't got the great facilities and we don't have masses of kids to choose from, yet we still produce a very good competition.
"It's no surprise to us. These kids are very well coached, not just by Super League clubs but by their junior clubs."
---
Click here for completely free £10 bet with Sky Bet
---