Title rivals chase Saints
Warrington and Huddersfield have the chance to close the gap on table-toppers St Helens to two points in the most competitive Super League title race yet.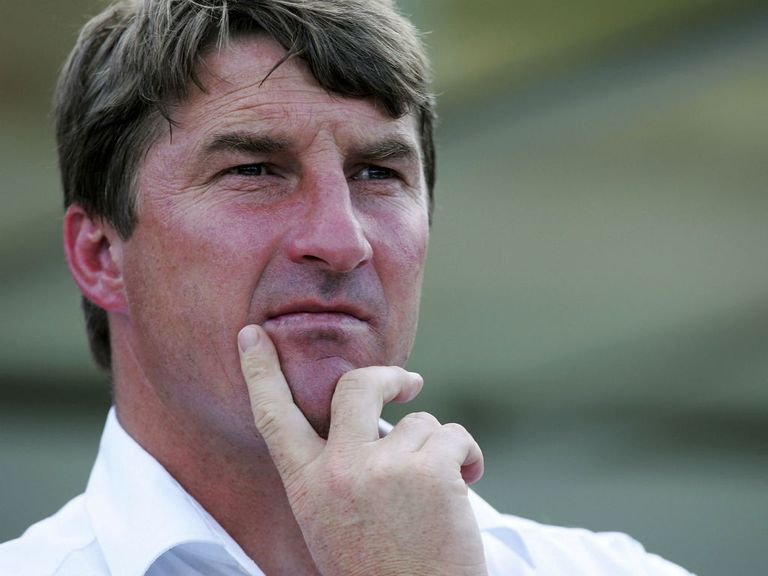 Six clubs are still in contention for the league leaders shield currently held by Huddersfield, who go to the Wolves on Thursday night with a chance to climb three places up to to third.
Only four points separate the Giants from the leaders but there are only three rounds left of the regular season and Warrington's former Huddersfield coach Tony Smith reckons it will be virtually impossible to overhaul Saints.
"Mathematically, it can be done but you'd think they'd be pretty close to it," Smith said. "We'll finish where we deserve to finish and so will Saints.
"Really it's about my team performing well this week. Huddersfield are sitting there or thereabouts with us.
"They are a good team but have probably gone under the radar a little bit throughout the season. They've not been talked about so much.
"Huddersfield and us have been sitting behind the other four until these last few weeks and, all of a sudden, we're sitting on top of one another, which shows that we haven't been too bad."
The Giants were languishing in 10th place after winning just two of their first eight matches but have been one of the most consistent teams since the middle of April, losing just three more times, and coach Paul Anderson has not given up hope of retaining the league leaders' shield.
Saints go to Leeds on Friday and play a derby with Warrington before ending their regular campaign against Anderson's men at the John Smith's Stadium next month.
"St Helens have got some big games to come, as has everybody in that top six," Anderson said. "Everybody has to play each other so every game is important.
"It's good for the competition. I wouldn't say anybody is home and hosed on anything at the moment. It's more competitive all-round."
Warrington have won their last 10 meetings with the Giants, whose last victory was a 29-10 home win in April, 2011, but Anderson is refusing to look back.
"We've not spoken about that, we're just focusing on ourselves," he said. "Our focus is to win the next three games.
"They've been in a major final each year for goodness knows how long so they're a benchmark team. They're a good club with a winning mentality and we'll challenge that on Thursday.
"They're above us in the table so we've got to make sure by the end of tomorrow we're above them."
Both clubs have suffered major injury blows on the eve of the game.
Warrington lost centre or stand-off Chris Bridge with a hamstring strain in their last match a fortnight ago and Huddersfield discovered that second rower Simon Grix, whose older brother Scott plays for the Giants, turned an ankle in training this week.
England centre Leroy Cudjoe, who scored a sensational length-of-the-field try in Huddersfield's last win at Warrington in the 2010 play-offs, returns from injury to replace Joe Wardle while Anderson played down the loss of England second rower Brett Ferres with a leg injury.
"Brett got a dead leg against Widnes that only stopped bleeding at the weekend so that's a bit nasty," Anderson. "Joe can feel a tightening of his hamstring which he did on Monday in training.
"There's a point where both could probably have played but, if they had got hurt, they could have been gone for the year.
"It's a positive because somebody else gets to have a go. They are good players but good players replace them. I'm real confident about the team we're going to put out."