Sinfield headbutt stunned Dorn
Castleford full-back Luke Dorn is not counting on Kevin Sinfield giving his side a helping hand by being sent off again in Saturday's Tetley's Challenge Cup final.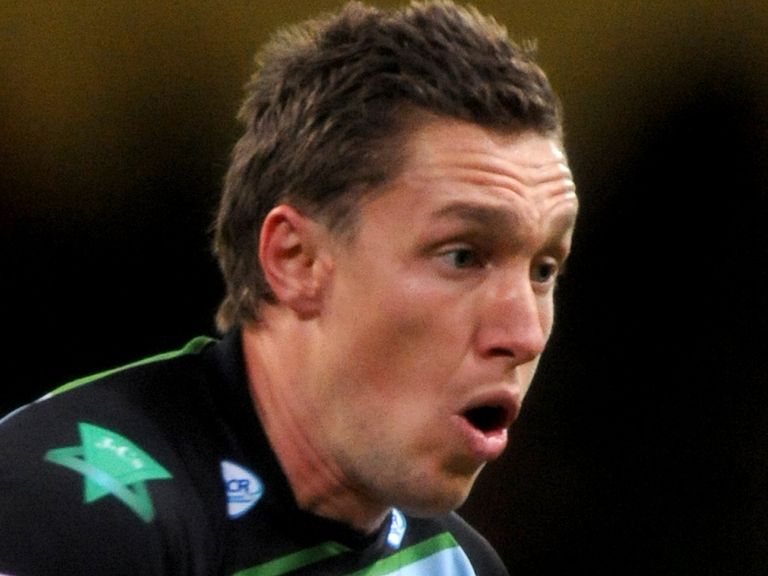 The veteran former London Broncos utility back reckoned he had seen most things in his 10 years in Super League, but the look of horror on his face when he was headbutted by the Leeds and England captain last month was new to him.
"I was pretty shocked," Dorn said. "I guess only Kevin would know what was happening and why he did it. He made his choice."
Sinfield, who had never previously been sent off in 17 years as a professional, accepted his two-match ban and has largely kept his counsel on the embarrassing episode. A suspicion was that he was provoked by some "sledging" from his Australian opponent.
"Mate, I'm usually pretty good at it but for that I don't think I've done anything, not that I can remember anyway, nothing that warranted that," Dorn said.
Castleford took advantage of Sinfield's dismissal to claim a late try that earned them a 24-24 draw in the Super League match against the Rhinos at Headingley, and Dorn believes the Wembley showdown could be another epic clash.
"I think it's going to be a great game for the neutral," said Dorn, whose return from the Broncos for a second spell with the Tigers helped spark a remarkable transformation in their fortunes under astute coach Daryl Powell.
"I knew we would go well but I don't think this was in the plans," Dorn added. "I knew we would compete in Super League with the squad that Daryl had assembled, but to be walking out at Wembley has surpassed my expectations in a big way.
"Daryl has got to take the majority of the credit for the way he assembled the squad and the style of play, the way we've all gelled together and carried out his plans that he believes in so much."
The nearest the 32-year-old Dorn has previously come to playing at Wembley was in last year's semi-finals when London Broncos suffered a humiliating 70-0 defeat by Wigan.
"When my mate Matt King was playing for Warrington, I went and watched him in 2009 and that was something special," Dorn said.
"I remember sitting there just thinking it was an incredible event. I hoped I'd get a chance to get out there but I never probably believed I would. I can't wait."
Dorn, who was man of the match in the Tigers' 28-6 semi-final win over Widnes, naturally rates Saturday's game as the biggest of his career and is thrilled that several family members will be at Wembley to witness it.
"I've got some family that have booked some last-minute trips from Australia," Dorn said. "There's my little brother and mum and dad, and I've also got a cousin coming and some friends. There's enough there to make me proud.
"My mum has been over once, the last time I was playing for Castleford, and she might have seen me play one game.
"My dad has been over a few times but I've got twin brothers who were six when I left to come over here and they've never seen me play live.
"I'm very, very excited to have one of them over. Ethan is coming and he's going to be the most excited person in the whole stadium.
"To have them come over to watch me means a lot to me. The win would make it all that sweeter."