Be wary of team tinkering
Ian Millward previews Sunday's Super League action.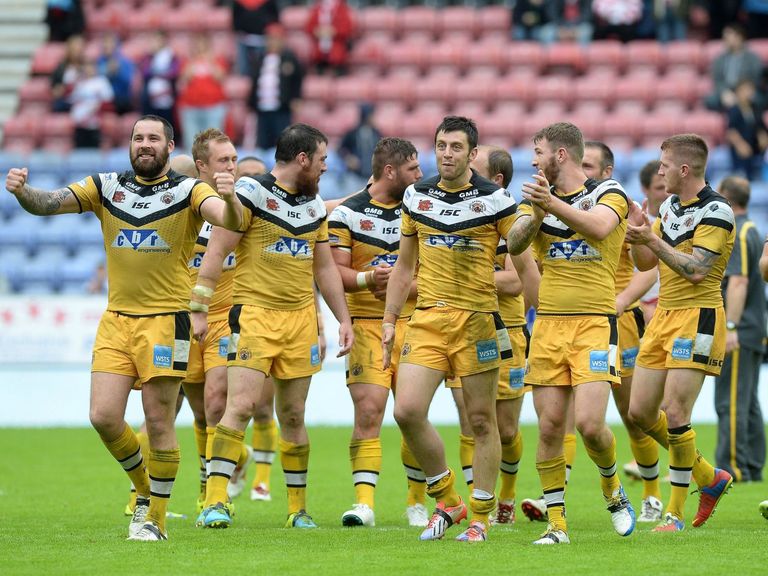 Wakefield (+12) v Huddersfield - Sunday 1500 BST
Wakefield's form last week was a shock, going to Warrington and winning in the way they did. Huddersfield beat the Wildcats by 20-plus earlier this season but they don't seem to have the back-up for injuries. Their forwards can dominate but they lack that ruthless streak to finish teams off. Wakefield is not an attractive ground to go and play at and back at home, the Wildcats will be pretty buoyant after last week's victory. They know they will be in Super League next year so there's no pressure and they can relax - not something that's always been the case at this time of year. Huddersfield, at the moment, are going OK but they are not the team they were last season so I take Wakefield to cover on home soil.
Widnes (+8) v Hull KR - Sunday 1500 BST
Punters need to be very careful with Widnes and Castleford, who I'll come onto, this weekend. Next week they meet in a Cup semi-final. I've been in this situation before and your main thought is to the following week when the rewards are so high. The last two games between these two have been high-scoring affairs - the last one had more than 60 points scored yet there was only a narrow difference between them. I know Hull KR have someone in Australia at the moment planing to buy outside-backs - they need to finish off the work their forwards do. Widnes at home are a hard nut to crack and I think they'll be too slick on their artificial surface. It's Widnes to win and cover for me, even though next week's game is looming large.
Castleford v London (+28) - Sunday 1500 BST
I'm running out of things to say about London. The Tigers beat them by 50 points in the away game. Cas should smash them and easily cover the handicap but again the problem is what will be the final make-up of their team? And what will be their attitude? The supporters and owners have dreamed of reaching a Wembley final for so long - it has got to be their focus. With London all you are banking on is have they got enough points to win on the handicap? The answer is no, they haven't. Castleford have the better players, bigger forwards and the best halves.