Hardaker learns his lesson
Zak Hardaker insists he is a reformed character and is hoping to get the chance to prove it.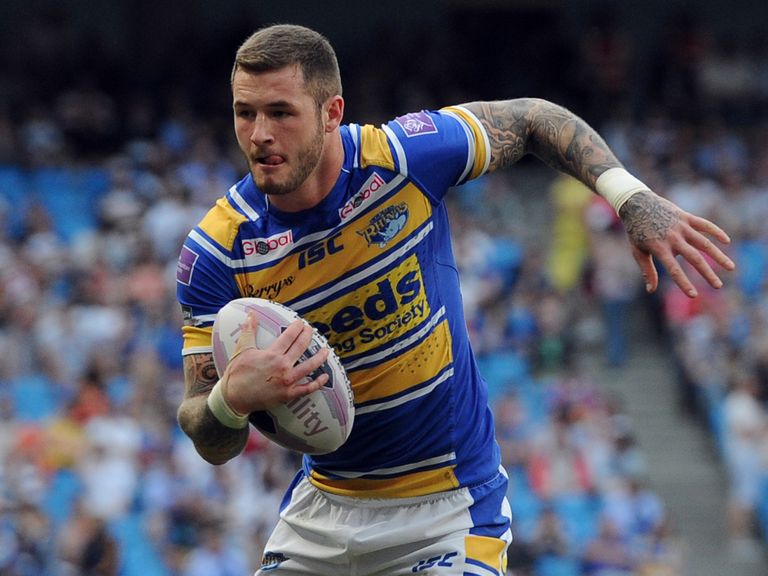 The Leeds full-back was sensationally thrown out of England's World Cup squad last November after a breach of team discipline.
The 22-year-old former Featherstone player admits he demonstrated his immaturity in reacting badly to his failure to break into the national team and letting his hair down on a night out in Leeds.
"Obviously it was my first World Cup and the first tournament I had been to ever as an athlete," Hardaker explained. "It was a big surprise and I think being away from my family and friends for that long, I hadn't done that before.
"Also, not being picked, I have always been used to playing and that is another unfamiliar territory that I was in."
Hardaker immediately admitted the error of his ways and accepted the punishment swiftly meted out by his club, who adopted a carrot-and-stick approach in ordering him back early for pre-season training and handing him the captaincy for the Boxing Day game with Wakefield.
The player responded in exactly the way Rhinos coach Brian McDermott had hoped with a string of impressive performances that once more caught the eye of England coach Steve McNamara, keeping an eye on domestic matters from Sydney.
Once McNamara was satisfied with Hardaker's state of mind, he was an automatic pick in his 34-man squad chosen for the mid-season training camp in Loughborough, which is part of the preparations for the end-of-season trip down under for the Four Nations Series.
"It could have gone either way," Hardaker admitted. "Steve said he has no grudges against me. Obviously I had apologised for the mistake I made and held my hands up for it and moved on.
"There were no expectations whatsoever. My full focus was just on Leeds Rhinos and having a big season for them and obviously if Steve felt I was playing that well and the call came off the back of that, that would be all good.
"Obviously I knew there was a tour at the end of the year and that was a realistic goal, but I would have to prove my form so playing well so far this year has done me some good favours."
Hardaker believes he has found the best form of his career so far this season as he seeks to take the England number one jersey from the Auckland-based Sam Tomkins.
"Yes, I reckon so this year," he said. "I had a few reasons why I wanted it to be my best season. Obviously things happened last year and that helped and spurred me on to be a better player and a better bloke."
Hardaker admits he feared all his good work was in danger of being undone by his moment of madness against Warrington last month when his homophobic comment was picked up by the Rugby Football League's disciplinary chiefs.
Again the player showed contrition and he was grateful that both McNamara and McDermott stood by him following the imposition of a five-match ban.
Hardaker duly attended England's three-day camp and is firmly in the frame for the autumn internationals against Samoa, Australia and New Zealand.
Twice bitten, Hardaker is now determined to keep his nose clean for the rest of the season having finally learned his lessons.
"I think it is a bit of a mindset thing," he said. "When I felt down and a bit upset about things I didn't really speak out or talk to Steve or a fellow player.
"I think that's the difference now. I am a lot more grown up.
"I think if there was ever a case of that, I would just go and speak to someone and ask their advice, rather than go out and do my own thing. That would be the difference."