Jones-Bishop to leave Leeds
Super League leaders Leeds Rhinos have confirmed that Ben Jones-Bishop will leave the club at the end of the season.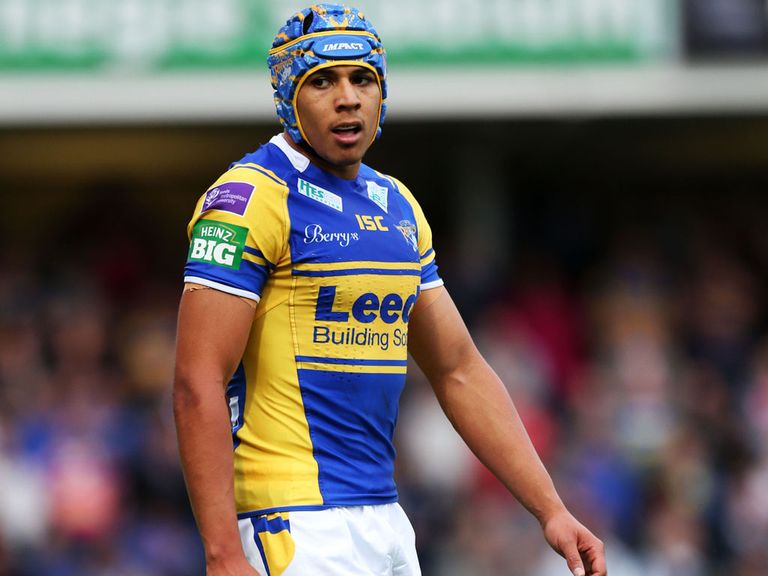 Jones-Bishop, a product of the club's academy, is out of contract at the end of the current campaign and it will not be renewed after the 25-year-old rejected a new deal that was on the table last year.
The England Knights international said: "I have been at the Rhinos for seven years now so it will be sad for me to leave and it was a big decision to reject the offer of a longer contract last season, but I wanted to keep my options open until now."
Chief executive Gary Hetherington added: "It is always disappointing to lose a local player like Ben who has come through our academy and made his mark in the first team, but we fully understand his decision to turn down the offer of a longer-term contract last season to leave his options open.

"Ben was always going to be a valuable member of this year's squad and he will continue to be so until the end of the season. He will leave for a club of his choice as a good friend of the Rhinos and with everyone's best wishes."
Jones-Bishop took his try total to 53 in 76 games with his two tries in Thursday night's win over Castleford Tigers. It was a rare appearance this season as he has often found himself kept out of the team by Tom Briscoe.
He made his debut for the Rhinos in 2008 and played in the 2011 and 2012 Grand Final wins as well as winning the World Club Challenge in 2012.

Head coach Brian McDermott said: "Ben has shown what a complete professional he is this season with his attitude and commitment to the team through what has obviously been a frustrating period for him personally. Every day in training he is helping to set the standard that we aspire to, whether he is involved on the gameday or not and I appreciate that, as do his team-mates.
"He remains one of the best young English players in our competition and he has shown, when called upon this season, as he did at Castleford, that he is a clinical finisher of chances. It will be sad to see him go at the end of the season but he will go with all our best wishes and I know he will have a big part still to play in this season for the Rhinos."