Carney commits future to Tigers
Castleford's popular Australian winger Justin Carney has ended speculation over his future by signing a new five-year contract.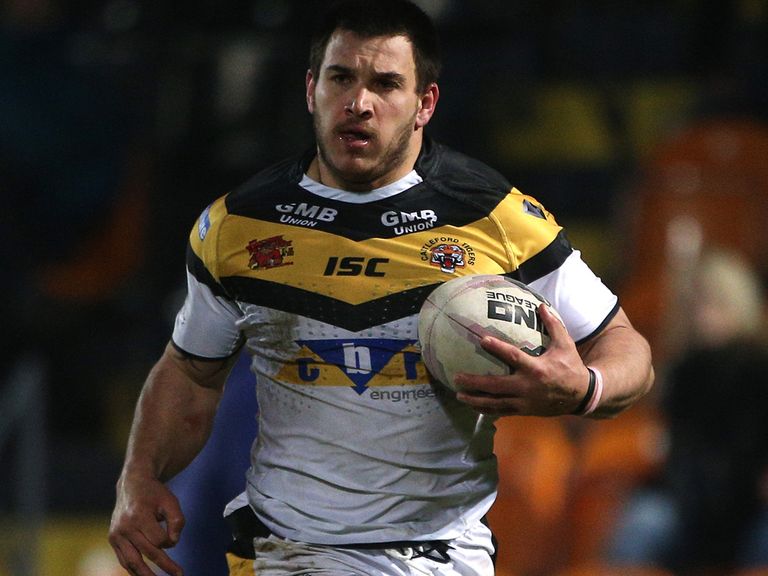 The 25-year-old winger, who has scored 31 tries in 28 games since joining the Tigers from Sydney Roosters before the start of last season, was out of contract this year and had attracted interest from both Super League rivals and the NRL.
"It's a good feeling," Carney said. "There's been a few stressful months trying to figure out what I wanted to do but I knew that I really wanted to stay and I'm pleased that it all worked out in the end.
"I didn't realise that there were so many people wanting me in their team, but I think that I belong here. At the end of the day, my family and I are happy here and that's all that matters.
"It's a big statement from the club and a big decision for me as I've secured mine and my family's future.
"I've worked really hard over the years to try and get a lengthy deal and it's paid off now because I'm really happy here and I wouldn't want to be anywhere else - I just love it here.
"I don't want to be complacent but I can just concentrate on my footy now. When you know your future is sorted it puts your mind at ease and you can take a step back and focus on what's important which is us winning every week."
The new deal, which will keep Carney at the club until the end of 2019, is a timely boost for the second-placed Tigers as they prepare to take on leaders St Helens at the Mend-a-Hose Jungle on Friday night.
Castleford coach Daryl Powell said: "I am delighted that a player of Justin's standing both at Castleford Tigers and within the wider game has decided to re-sign with the club.
"Both the fact that he sees his future with us and the length of the contract is a huge statement for our club and the environment that we have created.
"Justin is a personality both on and off the field and I know all at the club will delighted with the news."