Four Nations schedule revealed
Wellington will host the final of the 2014 Four Nations Series, it has been announced.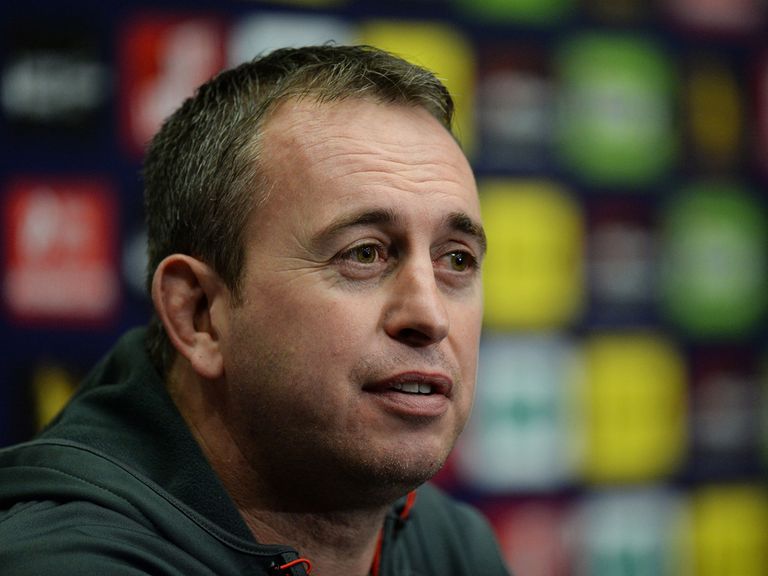 Brisbane's Suncorp Stadium, which hosted Thursday's launch, staged the 2006 and 2010 finals and had been earmarked for this year's decider on Saturday, November 15, but the date clashed with the G20 summit of the world's leading countries in the Queensland capital.
Instead, the tournament will reach a conclusion at the Westpac Stadium, and Brisbane will host the opening double header on Saturday, October 25.
England will then meet Australia at Melbourne's AAMI Park on Sunday, November 2, before taking on the Kiwis in the rugby union stronghold of Dunedin, the south island home to Otago Highlanders, on Saturday, November 8.
England will discover their opening opponents on Saturday, May 3, when Fiji and Samoa play off in Penrith in a repeat of their 2013 World Cup quarter-final to determine which team will line up alongside the big three.
It will be England's first match since their epic World Cup semi-final defeat by New Zealand at Wembley last November and coach Steve McNamara is set to keep faith with the bulk of that team.
"The World Cup squad was a group of players who were young enough and talented enough to all be considered for selection for the Four Nations," said McNamara, who is now based in Sydney as assistant coach of the Roosters.
"I know the qualities they have, both as players and people, but that doesn't mean any of them are guaranteed to make the squad, because they also need to have form.
"The start of Super League has thrown up a few surprises with some clubs pushing hard for honours and some individuals in outstanding form. If they keep playing like they have been, it's going to be impossible to ignore them.
"Clearly the backbone of the Four Nations squad will come from the World Cup but there are plenty of exciting opportunities for players who have been in form in Super League."
McNamara will return to the UK in June for a three-day training camp with the elite training squad that will be the last England get-together before they fly out to Australia in early October.
"I'm genuinely excited by what the tournament holds," McNamara added. "They are going to be three very tough games and the schedule features a number of challenges for us but I have no doubts that come the Four Nations we will be as well prepared as we can be."
Full 2014 Four Nations schedule:
Saturday, October 25: England v Fiji or Samoa; Australia v New Zealand (both at Suncorp Stadium, Brisbane).
Saturday, November 1: New Zealand v Fiji or Samoa (Toll Stadium, Whangarei).
Sunday, November 2: Australia v England (AAMI Park, Melbourne).
Saturday, November 8: New Zealand v England (Forsyth Barr Stadium, Dunedin).
Sunday, November 9: Australia v Fiji or Samoa (WIN Stadium, Wollongong).
Saturday, November 15: Final (Westpac Stadium, Wellington).