Rhinos look up for the Cup
Ian Millward has two outright picks for the Tetley's Challenge Cup, which enters the fourth-round stage this weekend.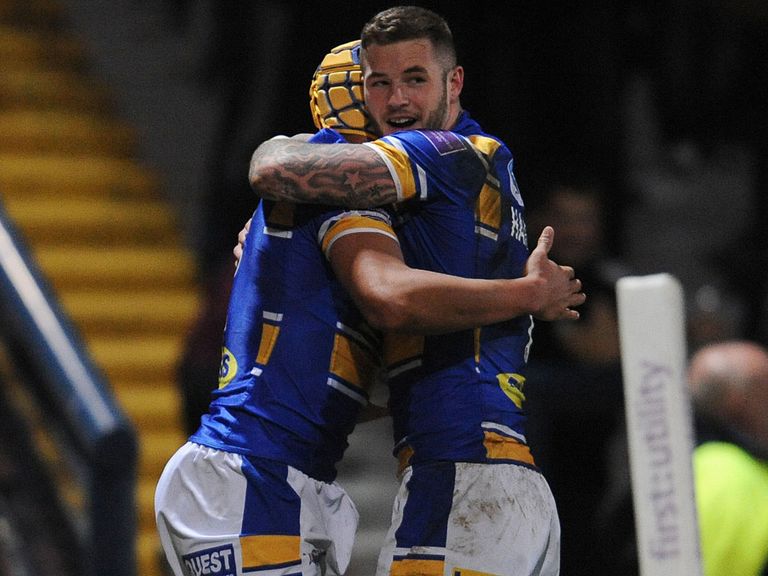 When the season started, all my thoughts were towards a Leeds v St Helens final at Wembley.
The draw could make that complicated though. Leeds will beat Wakefield but while St Helens are in terrific form but can they go away to Huddersfield and win without Luke Walsh and a couple of other key players?
Saints have shown that Walsh is the missing link for them to win trophies but without him, it could mean them not advancing to the next stage.
The Challenge Cup is not like a long Super League season. It is the ability of a coach and players to perform under pressure and lift their game for 80 minutes.
Only a few teams can do that and I think that Wigan are one with Sean O'Loughlin, Michael McIlorum and their two halves Matty Smith and Blake Green. They are serious contenders as on any given day with those four, they can make the final.
I like Leeds this year with an experienced pack of forwards which you will always find will raise their efforts in a Challenge Cup clash and play to their best ability.
They have an outstanding back line that can score lots of points and turn a game with the way they bring the ball back and create momentum.
They have a massive goal to win this competition - they have not done it since 1999, which is a long time for a great club that has enjoyed so much success in Super League in the meantime.
So the Rhinos get my vote to lift the Cup but the dark horse who I could see getting through the semi-finals at least are Catalan.
I thought they had a great opportunity last year but were beaten by Hull at home. They should get past the London Broncos in the opening round and will have players returning to the side over the next month or so.
Posted at 1150 BST on 03/04/2014.