James signs for All Golds
Wales' World Cup forward Jordan James has signed for Championship One club University of Gloucestershire All Golds.
World Cup. Click here to bet.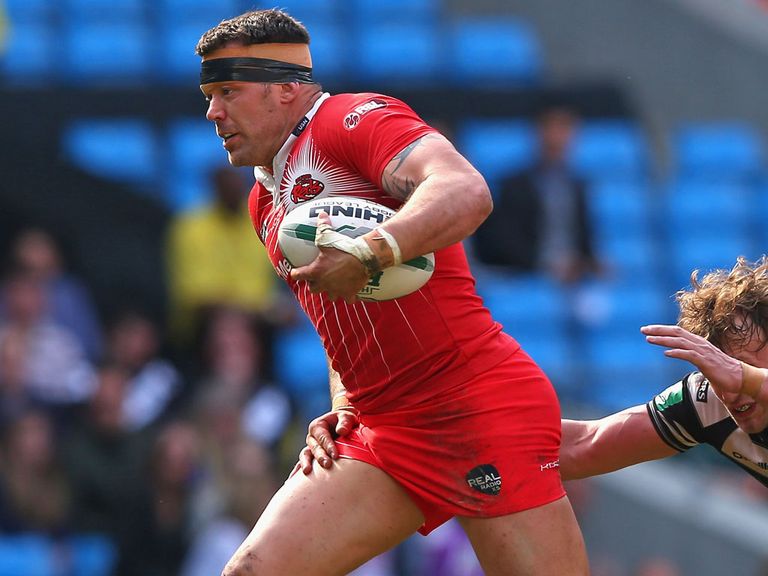 The Cheltenham-based part-timers, who finished bottom of the table in their first season in 2013, have pulled off something of a coup with the capture of the 33-year-old prop from Salford.
James, who has also played in Super League for Wigan and Crusaders, recently landed a coaching role with Wigan based in south Wales but will continue his playing career with the All Golds, where his younger brothers Joel and Jamie play for the academy team which is managed by their mother Beverley.
"I'm delighted to join such a great club," said James, who has signed a two-year contract. "They have real aspirations of playing at the top level and I'm really relishing the chance to help them on their journey.
"They are working their way up from the bottom and doing it correctly, ensuring the club will flourish, which is a testament to the people in charge.
"The city and the fans are crying out for rugby league at the highest level and hopefully I can play well and help achieve the dream the All Golds have.
"I would also like to say thanks to Wigan Warriors for allowing me to continue playing alongside my coaching duties."
James, who began his rugby league career in the south-west by playing for Gloucestershire Warriors while serving as a Royal Marine, is just four appearances away from becoming the most-capped Welshman.
All Golds coach Brad Hepi said: "It's a massive signing for us and a signal of intent to the rugby league world just how serious we are taking the game down here."
---
New Sky Bet customers: Claim free £5 bet every week
---