Radford takes Hull FC job
Hull owner Adam Pearson is confident former captain Lee Radford can turn the club from nearly men into trophy winners.
Super League. Click here to bet.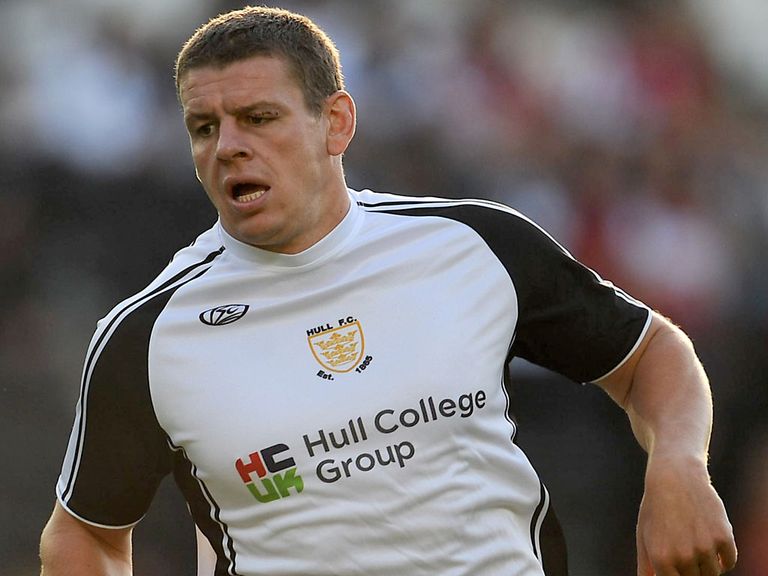 The 34-year-old Radford has been appointed on a three-year deal to succeed Australian Peter Gentle, who parted company with two years left on his contract in the wake of Hull's humiliating 76-18 defeat by Huddersfield in the Super League play-offs.
That came close on the heels of Hull's disappointing 16-0 defeat to Wigan in the Challenge Cup final at Wembley.
"The easy decision - and the cheap decision - would have been to leave Peter in charge for another two years but I just felt we had taken it as far as we could under that regime," said Pearson.
"I think we have progressed as a club over the last two years and I think sixth and a Wembley final is okay.
"But there has definitely been a lack of consistency in our performances. Finishing sixth and losing at Wembley in the manner we did is not acceptable."
Pearson made no apology for setting Gentle a top-four target and admits there will be pressure on Radford to take the club to a new level.
"Everybody says I shouldn't have said we want to finish top four and go to Wembley but I just don't buy that at all," he said.
"I just want us to finish consistently in the higher echelons of the league and to be challenging for Grand Finals and Challenge Cups on a regular basis.
"I don't see why we can't have that as an objective. I think Lee is a big enough and man enough to accept that as a responsibility. But certainly we need to give him the time and the resource to be able to manage properly."
Radford, who joined his hometown club in 1997 and returned for a second spell in 2006 after a successful eight-year stint at Bradford, hung up his boots two years ago after making more than 200 appearances to take up a three-year contract as an assistant coach.
His assistant will be long-serving former academy coach Andy Last, while former New Zealand international Motu Tony has taken over as director of football from Shaun McRae.
The club will also finalise roles for former home-grown half-back pair Richard Horne and Paul Cooke as Pearson seeks to inject a local flavour into the team.
"Looking at the squad for next year, we've got 10, probably 11, senior pros coming from the Hull academy which is unprecedented for this club," Pearson said.
"It's a large proportion that is starting to get near the number we want.
"We've got an academy with some unique talent coming through which we think needs nurturing and pushing into the first-team squad and we feel it's right at this stage to put Hull people in charge who understand those talents to bring them through.
"We can get to Wembley finals by importing from Super League and from Australia and New Zealand - we will continue to do that because we need quality, marquee signings - but the core of the squad has got to be from Hull.
"We believe the way that Wigan and St Helens have done it is our blueprint. We've now got the talent in our academy and the ethos now is about Hull management bringing through a unique talent pool from Hull."
Although Radford becomes the youngest head coach in Super League, he does not lack experience, having coached local amateurs East Hull for over a decade and he took on a more active role under Gentle following the departure of number two Andy Hay in mid-season.
"I've watched very closely Lee's performance on defence over the last 12 months and I think it's been outstanding," Pearson said.
"I think we've got one of the best defensive records in the league so I know he can technically coach to a good level but what I like about him is his ability to man manage in a very straightforward and direct way."
Radford said he consulted the Hull players and staff, including Gentle, before agreeing to take on the role.
"I wouldn't have made the decision if I hadn't got their backing," he said.
"The message that came through was 'go for it, your time is now and that time may not come again'.
"I spoke to Pete yesterday to wish him well and his response was that he couldn't think of anybody better to go for the job, which says a lot about the bloke.
"It's a massive honour and a massive responsibility.
"It's obviously a huge chapter of my life and it's not a decision that has come easy to me. I'm fully aware of how massive a job it is."
---
Sky Bet Free Bet Club: £10 free bet - £5 free every week
---