Post-match reaction to Wigan's 28-20 victory over Hull.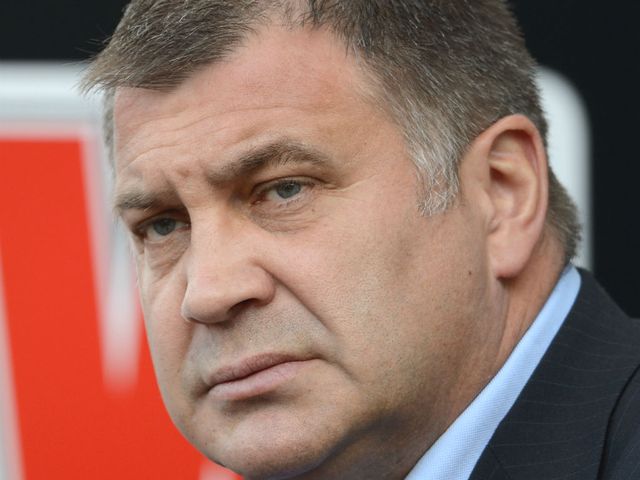 Pat Richards kicked Super League leaders Wigan to a win at Hull and coach Shaun Wane admitted that he had done everything he could to try and keep the winger at the club.
The Warriors announced this morning that the 32-year-old Australian would be returning to the Wests Tigers at the end of the season - his eighth in the cherry and white shirt.
He has scored close to 2,500 points during that time and proved his worth again tonight with a faultless six-from-six display with the boot that kept Hull at arm's length in a 28-20 win.
Such performances will be no more beyond this year, though, and Wane knows what sort of player he is losing.
"He told me a couple of weeks ago that he was going and I really admire him," Wane said.
"He's a good man who has done a lot of things that people don't know about behind the scenes at this club, things in team meetings and things like that. He's an outstanding individual. I wanted to give him a new deal - I don't want him to go.
"But his kids are at an age where they are ready to start school and his mind was made up. I have kids, I know what it's like, so I understand it. Paddy has loved it here but he wants to go."
Richards is not the only member of Wigan's squad headed for pastures new, with the departures of Gareth Hock and Liam Mossop to Parramatta both slated for the end of the campaign, while it is looking increasingly likely that Sam Tomkins will also be in the NRL next season.
The arrivals lounge at the DW Stadium has also been busy, though, with union international Andy Powell signing up this week and the impressive second-row Liam Farrell putting his name on a five-year deal.
Consequently it has been a news-filled week at Wigan but not a disruptive one, according to Wane.
"It's not been strange at all. We had great news with the new signings but I want to pick on the positives and the new deals are a big positive," he said.
On the game, he added: "I expected that, Hull are a good team who were never going to go away. That was the sort of game we needed, we needed a tough game and we got one.
"The players knew they were up against it, the conditions made it slower and I am happy with the win. We weren't at our best but ended up grinding out the win."
For Hull, the defeat was a first in five and came in spite of a second hat-trick of the season from rookie winger Tom Lineham.
The Black and Whites have installed themselves as title contenders but seldom done anything back it up, although this display, without marquee winter signings Gareth Ellis and Daniel Holdsworth, was one of their best of the season.
Coach Peter Gentle, though, had issues with referee Richard Silverwood.
"I am extremely disappointed with the way the game was refereed and I will have plenty of questions for (referee boss) Steve Ganson this week. I will have to choose my words very carefully, but everyone knows what they saw. I can't say what I saw.
"The boys tell me that their first try was a forward pass and that Josh Charnley didn't touch the ball down when he scored.
"I am (annoyed). I'm disappointed but the effort we put in.. I am proud of them but we're not happy to just get close to them. We're disappointed we didn't win but we have an improvement in us."