Castleford coach Ian Millward hinted at his displeasure with referee James Child after watching the Tigers draw 17-17 with Catalan Dragons.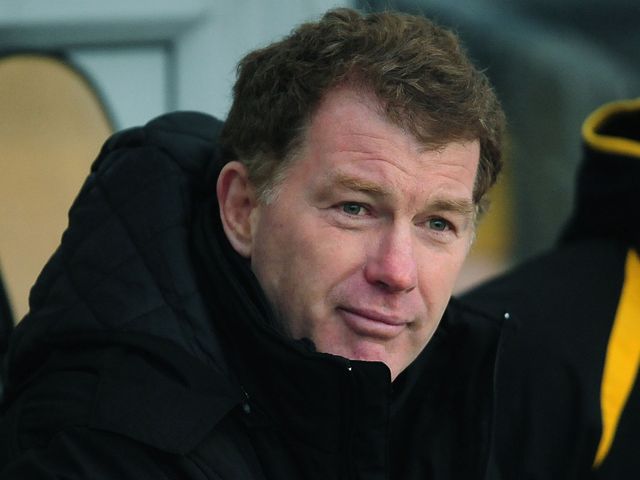 Child was roundly booed off the field at the end of a pulsating Super League encounter at the Wish Communications Stadium after awarding several contentious decisions in the Dragons' favour.
Millward did not openly criticise Child's performance, apparently wary he could face repercussions by speaking out, and instead invited the surrounding journalists to give their opinion on the officiating.
The Australian also added that his side may have been hard done by in the defeat against Bradford last week, with the referee from that game, Steve Ganson, handling a Championship game this weekend.
Millward said: "What about last week? Let's go back to that. The referee we had got dropped to the Championship: Keighley versus Swinton.
"What's your thoughts on that? Do you think that should be something that should be done to referees if they don't ref up to standard?"
When one journalist highlighted that is what can sometimes happen in football, Millward added: "They do that in football, exactly, sometimes they stand them down. But we can't stand too many down because we don't have a lot.
"We've got on very well in defence and created a lot of opportunities in attack but maybe we were denied some opportunities in other areas of the game."
Millward added: "I wish you didn't have to interview me men, I really do. You should be allowed the luxury of interviewing not only the coaches, but a player here now - which would be brilliant - and maybe even an official because I'm not allowed to ask questions.
"I reckon that would be great if you guys could ask some questions because I'm not allowed."
Regarding his team's display, Millward was a lot forthcoming.
The Dragons were firmly on top in the first half but could only establish a 12-6 lead at the interval, with converted tries from Vincent Duport and Louis Anderson coming between Jordan Thompson's reply for Castleford.
The Tigers, whose chief executive Steve Ferres resigned this week, were much improved after half-time and scores from Michael Shenton and Kirk Dixon put them 16-12 ahead before Damien Blanch levelled proceedings.
Thomas Bosc and Gareth O'Brien traded drop goals to set up a thrilling finale and although both teams had the chance to claim victory, they had to settle for a hard-earned point.
"I couldn't be any more proud of my players," said Millward. "They're training hard and they're playing hard and they're working really hard for each other. They're a joy to coach.
"I thought all 17 players contributed massively. I was so proud of my team, the way they defended. They (Catalan) had so many repeat sets, they were outstanding.
"We've given three tries in a couple of difficult situations. We created that many opportunities today and we blew quite a few."
Catalan boss Laurent Frayssinous had mixed feelings.
"I think I am between satisfaction and disappointment. We should win the game in the first 40 minutes and we could lose the game in the last 10 minutes," he said.
"I'm disappointed with the first half we put on because we created enough opportunities to have a better score on the scoreboard but at the end of the day we didn't manage to defend well enough against Castleford.
"It's one point and it's more than nothing.
"Credit to Cas, Leeds lost here two weeks ago and they are starting to build a good team. They are very tough on their home ground."